Plans to demolish Greggs bakery for 116 new homes in Twickenham approved
By Charlotte Lillywhite - Local Democracy Reporter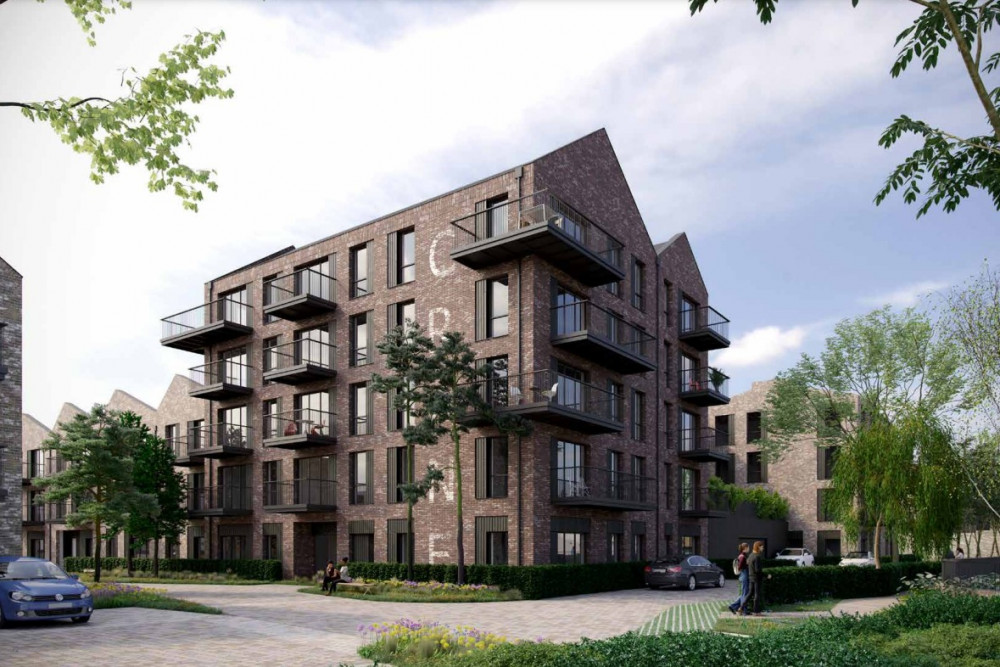 Plans to demolish a Greggs bakery in South West London for more than 100 new homes have been approved. (Photo Credit: Assael Architecture/London Square, provided in Richmond Council documents).
Plans to demolish a Greggs bakery in South West London for more than 100 new homes have been approved.
The site on Gould Road in Twickenham has been empty since Greggs ended operations there in 2017.
The plans from London Square include knocking down most buildings on the site for 116 new homes, including 58 affordable homes, commercial space and 100 car parking spaces.
The buildings would be up to five storeys tall.
The developer also put forward a scheme proposing 97 homes and industrial space.
Both applications were recommended for refusal by Richmond Council officers, who said in a report they would result in a significant reduction in industrial space and less job opportunities against the authority's employment policies.
But the council's planning committee approved the 116-home development on November 15 and deferred a decision on the other application ahead of finalising conditions on the first.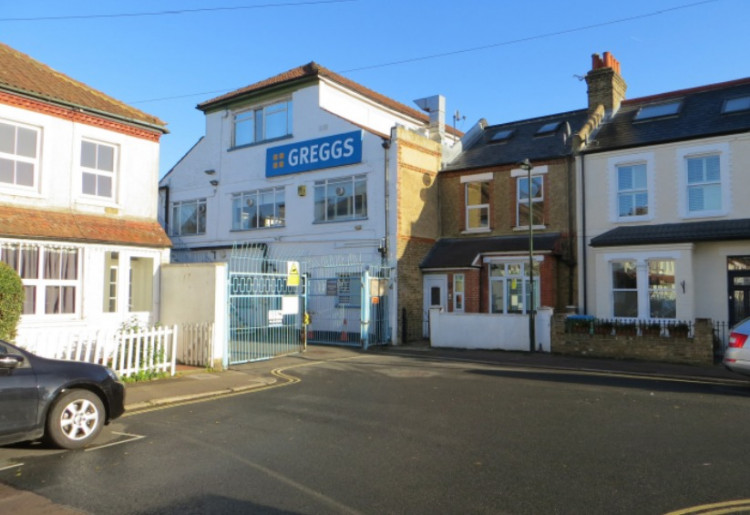 The current view of the Greggs Factory. (Photo Credit: Google Maps).
The 116-home scheme received 139 objections and some locals opposed it at the meeting, with particular concerns over its scale and potential impact on traffic levels.
Local resident Ms Tetlow said: "We're not opposed to residential redevelopment and support affordable housing, but the buildings are too big, tall, some too close to the site boundary and neighbours.
"The impact of squeezing so much on too small a site, including on quality of open space, are unacceptable and density and design are not in keeping with the local character and street scene."
The local also raised concerns about the site's proposed exit point on Gould Road.
She said: "It will make this junction with [a] blind bend and two-way traffic on narrow streets more dangerous, particularly for children and the less-abled.
"Community concern is founded on decades of experience of logjams, road rage, unreported collisions, damage to parked cars, near misses, particularly at the AM peak as a key route for schoolchildren."
But other residents spoke in favour of the application.
One local said the site would likely be left derelict for many more years if the plans were rejected.
He said: "This is a terrible waste when the opportunity exists to provide much-needed homes for so many homeless families currently living in temporary accommodation."
Lib Dem Cllr Rhi Lee said it was "a waste that this large amount of land has been left derelict and vermin-run for six years".
She said: "That is six years that a child has grown up without adequate housing that we could have solved and, if this plan gets refused again, who knows how long that large amount of space will be left to further deteriorate, be overrun by rats and foxes and other pests, instead of being good-quality homes in a safe neighbourhood for those that need them."
Cllr Lee added: "We don't want this borough to be, and I quote, a playground for the rich with people being forced out as they simply can't afford to live here.
"We want a borough for everyone and agreeing to this residential plan on such a big derelict site will help that."
Mark Smith, group development director at London Square, said the site had been extensively marketed but had not received interest from developers who would use it for employment purposes.
He added: "We accept there is a need to maintain a reservoir of industrial land across London, but not in this residential location."
Ed Sharland, associate director at Assael Architecture, also argued the site was "perfect for residential development in spite of policy" and that most of the homes would be townhouses, which were common in the area.
Mr Sharland said the team had changed the plans in response to feedback from residents, including redesigning four of the homes to reduce the impact on neighbours.
He added the taller buildings would be set back from existing properties and would not directly overlook them.
Councillors argued the benefits of the scheme, particularly as it proposed 50per cent affordable housing, outweighed the disadvantages.
Lib Dem councillor Piers Allen said there were "good grounds" for the committee to approve the application, particularly as the authority had "a growing problem of people on the housing waiting list".
The committee approved the scheme at the meeting, with seven councillors voting in favour and two against.