Protestors condemn military hardware giants for bringing tanks to Twickenham Stadium event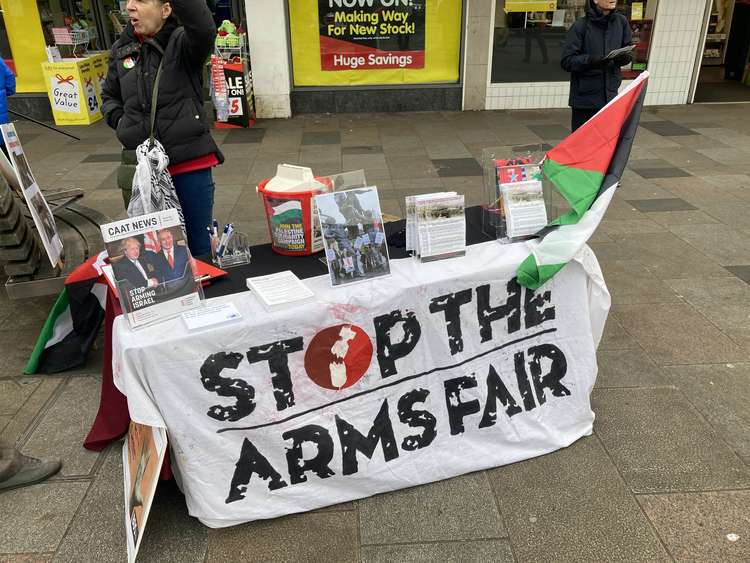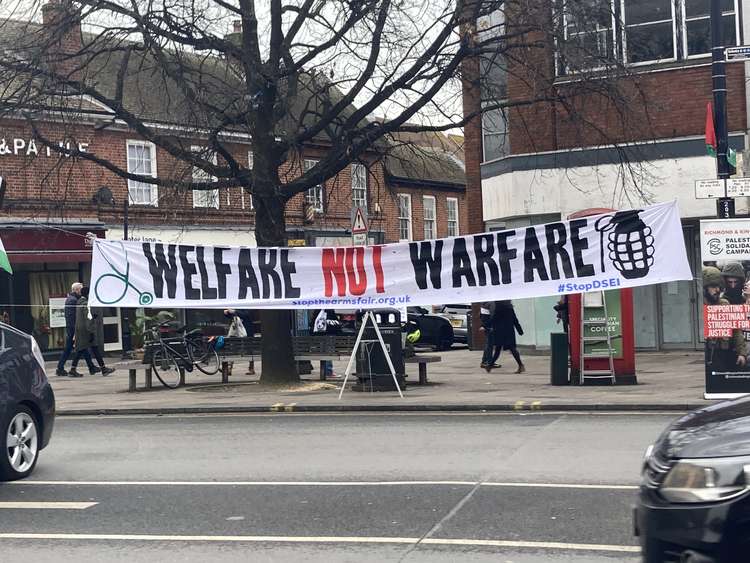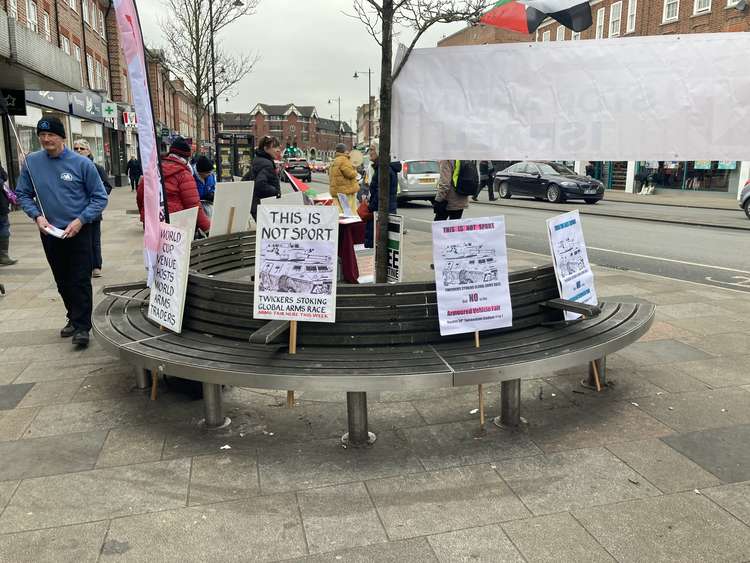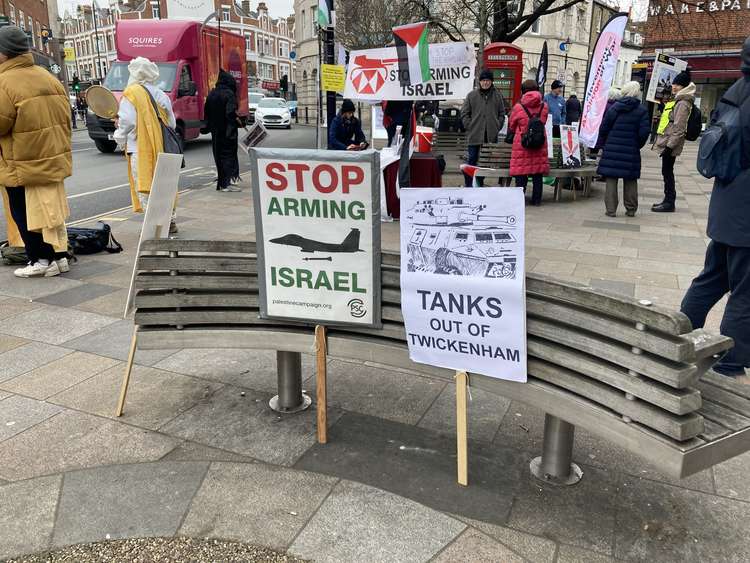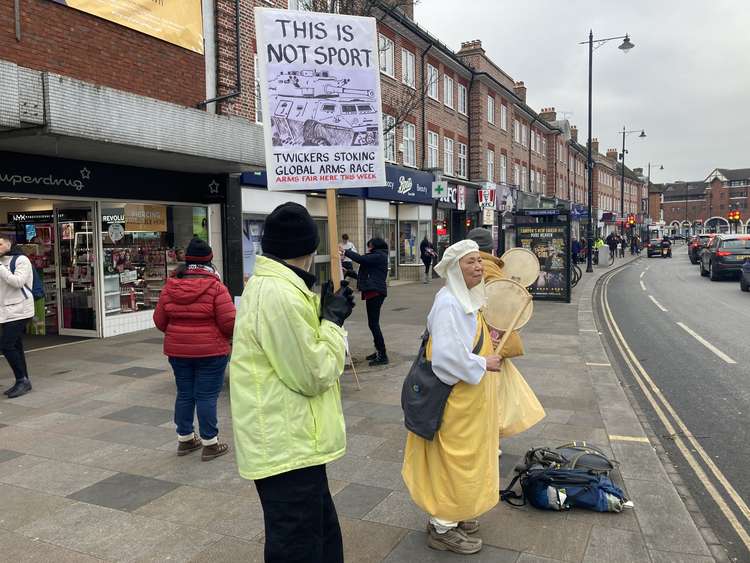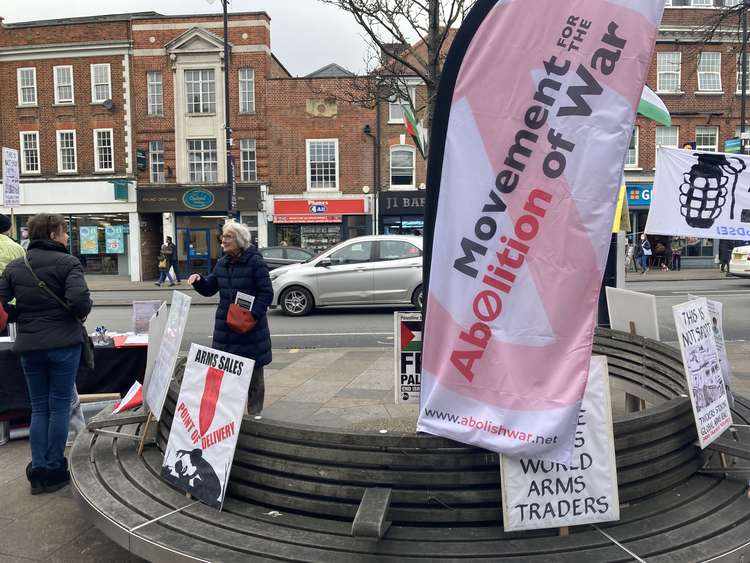 Peace campaigners are protesting today – Monday - over the arrival of the world's 'premier' tanks and armoured vehicle fair in Twickenham.
Delegates from arms manufacturers around the world will be showing off their military hardware over four days.
A number of local and national protest groups will be protesting outside Twickenham Stadium, the home of English rugby.
The annual International Armoured Vehicles Conference, which runs until Thursday, is described by organisers as the 'world's premier international meeting ground for all elements of the armoured community'.
Today's protest comes two days after an event held in Twickenham where campaigners raised concerns about the militaries and governments from 40 countries that will be descending on the famous stadium.
In particular, the Richmond and Kingston Palestine Solidarity campaign are protesting against Israel's Ministry of Defence forces using the opportunity to accrue new armoured vehicles they claim will be used to "intimidate and abduct Palestinian adults and children living under illegal military occupation".
The group named 15 arms companies include Caterpillar whose bulldozers are driven by the Israeli military and allegedly "mowed down American Rachel Corrie as she stood in protest in front of a Palestinian's home in Gaza".
A statement from the group said: "Although called a conference, the Stadium event will exhibit some of the latest most sophisticated land weaponry on the planet, manufactured by the world's leading arms dealers.
"The 700+ delegates will include representatives from dictatorships and oppressive regimes such as Saudi Arabia, Turkey, Bahrain, UAE and Israel, states which do not hesitate to use tanks and heavily armed vehicles against their own civilian population (and in the case of Israel against Palestinians living under military occupation).
"Hosting such a display of destructive power in a sports stadium is entirely contrary to the ethos of sport and fair play.
"We want to raise awareness locally and send the message loud and clear that the world's worst human rights abusers and their arms suppliers are not welcome in Twickenham."
The group is not alone in its objections and is joined by other protest groups including "West London Stop the War" as well as the "Campaign Against Arms Trade".