Twickenham MP leads debate on Thames Water's controversial water recycling plans at Teddington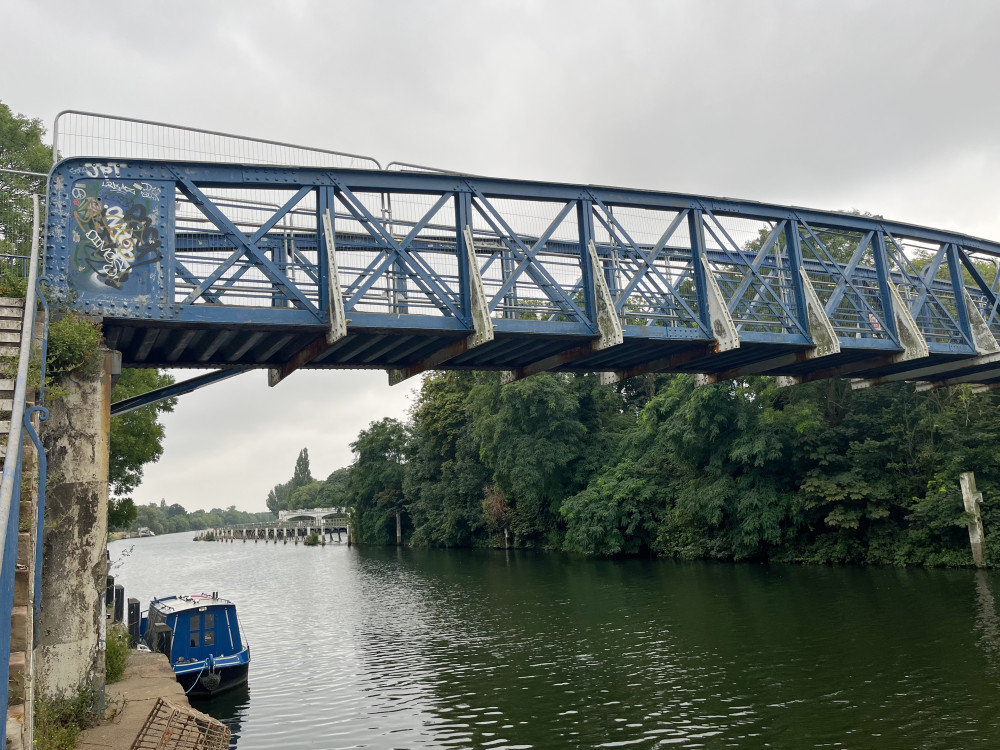 The Liberal Democrat MP for Twickenham, Munira Wilson, led a debate in Parliament to raise local residents' concerns with the Environment Minister. (Photo: Emily Dalton)
The Liberal Democrat MP for Twickenham, Munira Wilson, led a Parliament debate on 6 September on Thames Water's plans to discharge treated sewage into the river at Teddington.
With the proposals currently awaiting the green light from the Government, Ms Munira expressed the debate was a vital opportunity for local concerns to be put to the Minister for Environmental Quality and Resilience.
Ms Munira said: "Can [the minister] look local residents and their children in the eye and tell them that the scheme is worth the consequences for our river, our precious local environment and our vibrant community of river user groups?"
She accused Rebecca Pow of dodging repeated calls from local MPs for a meeting, while Ms Pow was seen to be on her phone at the time.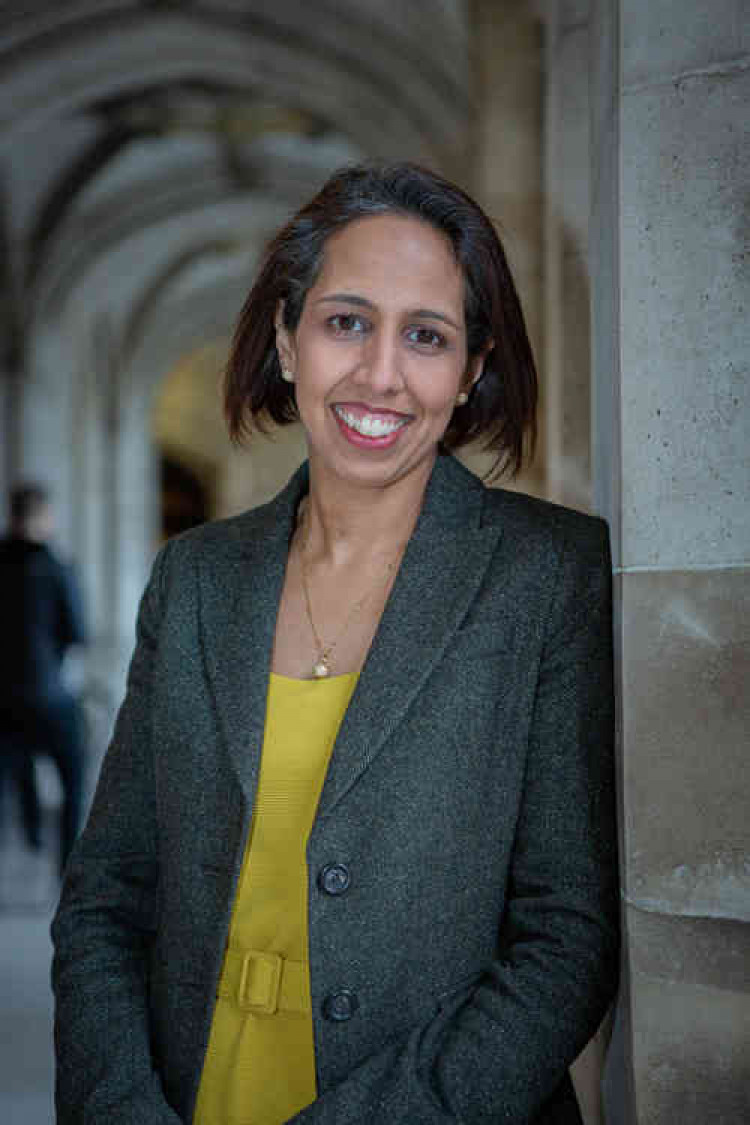 Munira also invited the Minister to attend Save Ham Lands and River's event in Ham this Saturday to speak with local residents and river users. (Photo: Munira Wilson Press)
Opening the debate, Ms Munira highlighted the strength of local feeling against the scheme, including concerns over the environmental impacts on the river and important local habitats for wildlife. Moormead Park, the Northcote Nature Reserve and Ham Lands are among the green spaces which might be turned from conservation to construction sites if the scheme is approved.
Ms Munira also raised Thames Water's abysmal record on leakage, which is at its highest rate for the past five years. Since 2019, Richmond Council has fined Thames Water £200,000 for overrunning roadworks and disruption caused by burst pipes in the local area.
"To quote the Environment Agency's response to the proposal," Ms Munira said during the debate, "Thames Water have so-far failed to show that the Teddington scheme is 'feasible or environmentally acceptable'. That is a pretty low baseline."
Sarah Olney, the Liberal Democrat MP for Richmond Park, stressed that Thames Water's plan to build on Ham Lands would be a catastrophe for the local environment and community in her constituency.
"It is a local nature reserve that the local community has spent decades trying to protect," Ms Olney said. "It has a unique ecology; it is home to many rare plants, lichen and fungi."
She added: "Yet incredibly Thames Water proposes to build up to six major construction sites on Ham Lands, each one half the size of a football pitch. The plans include the permanent—I emphasise permanent—destruction of five acres of vital wildlife habitat."
Ms Olney reported a total of 24,000 people have signed a petition against the scheme.
Ed Davey, the Leader of the Liberal Democrats and MP for Kingston and Surbiton, said Kingston residents "treasure ecology and water quality, and are really alarmed that Thames Water could think it acceptable to pump highly treated recycled water back into the wonderful Thames."
He added: "They are also worried about the impact of the construction—the huge number of lorry movements that will come into Kingston during the construction phase."
Ruth Cadbury, Labour MP for Brentford and Isleworth, demonstrated cross-party support in suggesting Thames Water focus on significantly reducing water leakages.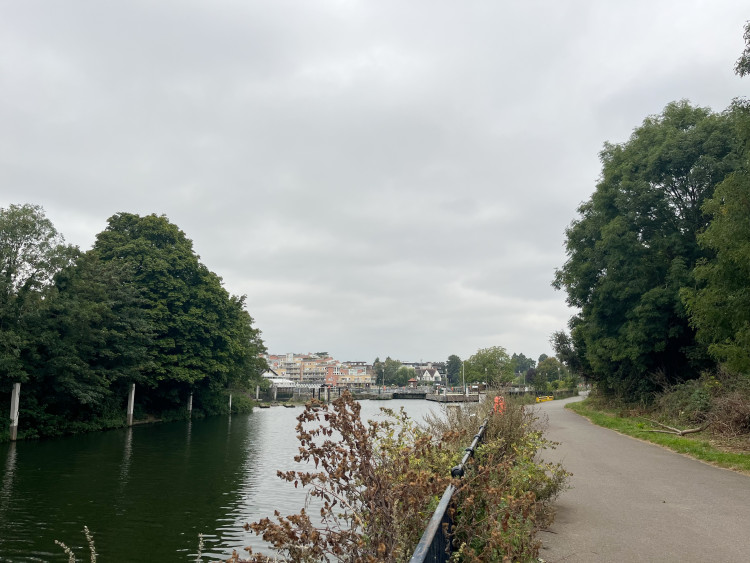 The Thames Water scheme proposes to replace extracted water from the river with treated effluent. (Photo: Emily Dalton)
In her response, Minister Rebecca Pow outlined the need for securing a reliable water supply for the future with the impact of climate change.
Ms Pow emphasised it meeting the water needs must not be done "at the expense of the environment".
Only mentioning Teddington twice during her twelve-minute speech, Ms Pow refused to give "detailed comments" on Ms Munira's "particular project".
Ms Pow outlined Thames Waters' challenges in halving water leakages, reducing water consumption and to meet the water demand.
Criticising Ms Munira for "expounding" Thames Water for not delivering new water sources, she said: "It is very difficult for it to do that if objections constantly arise."
Ms Pow added: "We need to listen to people's voices, but we also need to secure those resilient supplies for the future and for our water supply."
Thames Water plan to proceed with a further consultation period in October focused solely on the details of the Teddington scheme.
Munira and Richmond Park MP Sarah Olney have written to the Minister once again to request a meeting to discuss the details of Thames Water's proposal.
In her speech, Munira also invited the Minister to attend Save Ham Lands and River's event in Ham this Saturday to speak with local residents and river users.
After the debate, Munira Wilson, Liberal Democrat MP for Twickenham, said:
"After the Minister repeatedly ignored our calls for a meeting to discuss Thames Water's plan, this debate was finally an opportunity to force the Government to listen to the extent of local people's concerns.
"The Thames runs through the very heart of our community and has shaped our area for hundreds of years. It is no wonder that residents in Teddington, Twickenham, St Margarets and beyond are passionate about protecting it from a water company whose reputation is in the gutter.
"From lack of investment to leaky pipes, Thames Water are haemorrhaging public trust at the same rate as our water supply. Recent revelations about the construction impacts of the scheme on beautiful local green spaces, such as Moormead Park and Ham Lands, only add fuel to the fire."
Sarah Olney, the Liberal Democrat MP for Richmond Park, who also spoke at the debate, said:
"This 'sewage for water' scheme is symbolic of everything that is wrong with the water industry. It will pollute our waterways, devastate rare local wildlife, and it's only needed because Thames Water failed to invest in its network for decades.
"I cannot accept that the best solution to securing London's water supply is a scheme that will tear up a nature reserve and dump billions of litres of effluent into the river every year.
"Tens of thousands of people oppose this scheme. Not one person I have spoken to supports it. We don't need endless consultations, the verdict is already clear, now we just need ministers to listen."