Bartlett and Partners: Things to avoid when choosing a South West London estate agent
Bartlett and Partners Blog Post: Things to avoid when choosing a South West London estate agent
---
---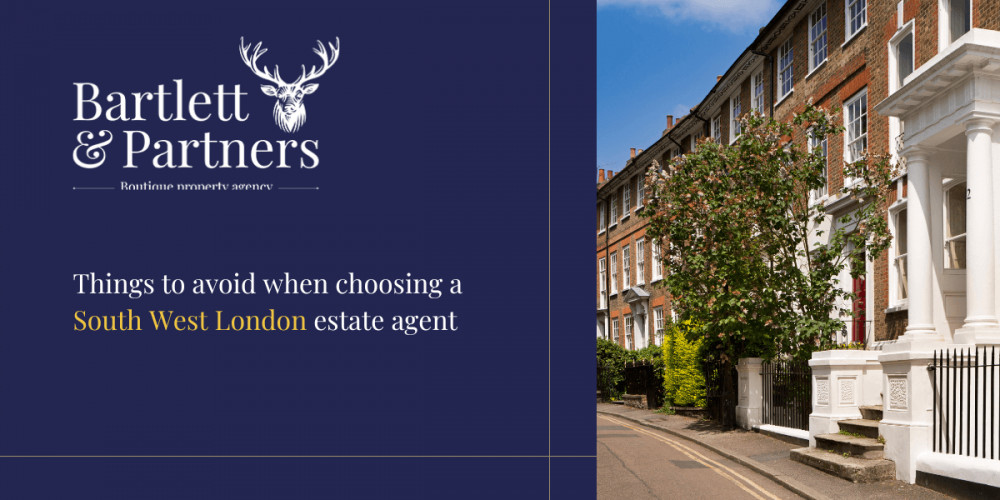 Things to avoid wheh choosing a South West London estate agent. (Photo Credit: Bartlett and Partners).
We often talk about all the things to look for in an estate agent, but it's also helpful to know what to avoid. Selling your home in South West London is exciting, stressful, and overwhelming – a mixture of all the emotions, really! Even if you're not a first-time buyer, the enormity of the process can cause you to miss the warning signs when faced with a charming but not-so-scrupulous estate agent.
Let's talk you through the red flags when it comes to choosing the best Richmond estate agent to sell your home.
South West London estate agent red flags
Unfortunately, you can't trust every estate agent in South West London to give you the best service. It's not that they're all untrustworthy scoundrels out to fleece you, but some are more honest and competent than others.
Estate agents sell houses every day, so they already have a big advantage over their clients, who might only sell once or a handful of times in their lives. Most estate agents will use their expertise and experience to prioritise your best interests, but others have their own agenda – restricting contracts and an easy commission. Then they move on to the next seller: rinse, repeat.
The best way to identify and avoid the bad guys is to prepare and get wise to their games. From terrible communications to shady sales tactics, here are some tricks and undesirable behaviours to watch out for when looking for an estate agent in South West London.
Find out more here.