Arts Richmond Presents Paul Craddock's 'Spare Parts' & Loki Music
---
28th Jun 2023 - 28th Jun 2023
Wednesday 28th June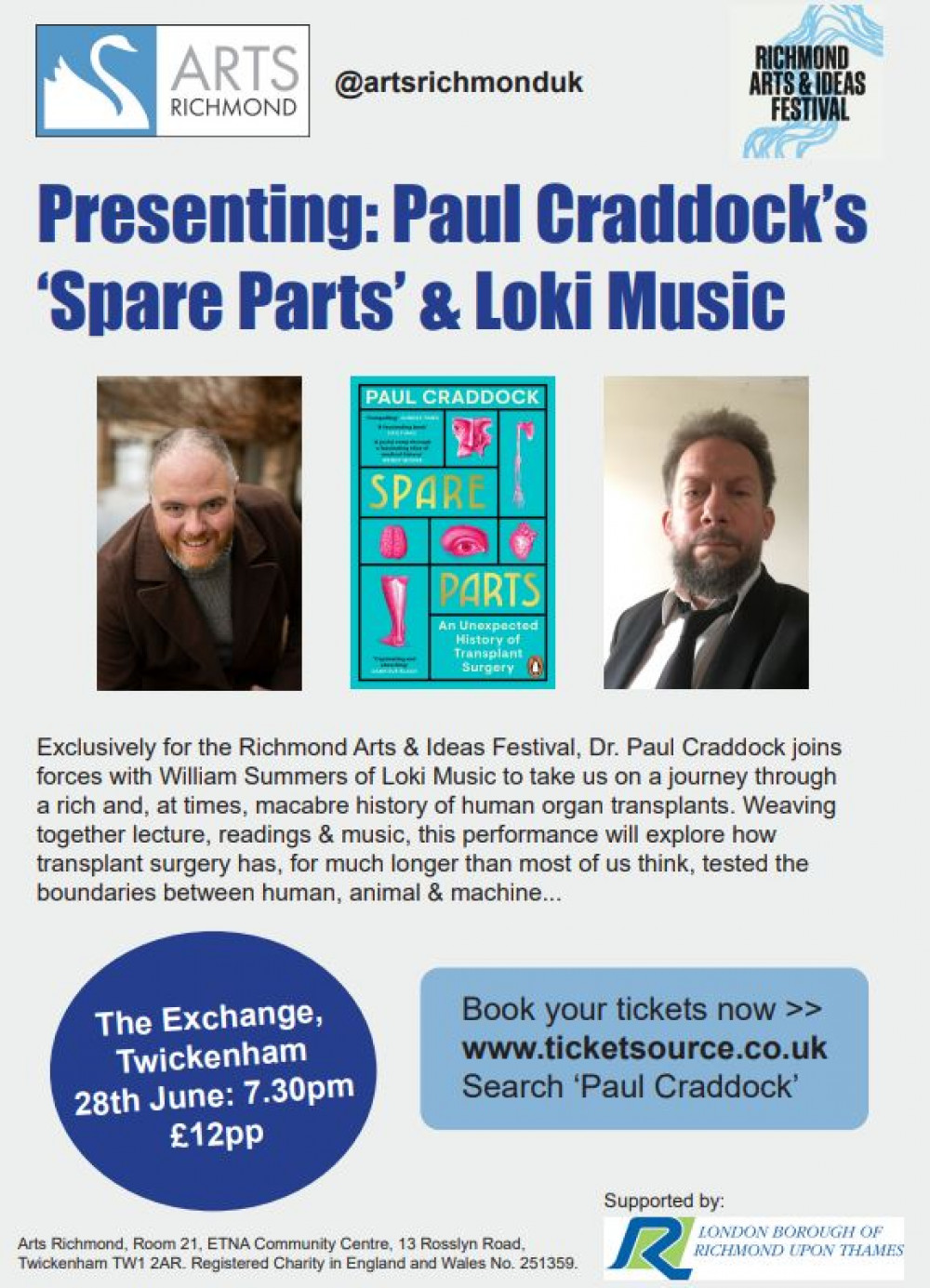 We think of transplant surgery as one of the medical wonders of the modern world, but it's really as ancient as the Pyramids. Exclusively for the Richmond Arts & Ideas Festival, Dr. Paul Craddock, author of Spare Parts ('A thrilling and often terrifying ride' – New York Times) joins forces with one of Richmond's favourite musicians, William Summers ('the quiet star of the show' – Independent). Together, they will take us on a fascinating journey through a rich and, at times, macabre history – and conjure a soundscape spanning the Renaissance, Industrial Revolution, and beyond.
Weaving together lecture, readings, and music, this performance will explore how transplant surgery has, for much longer than most of us think, tested the boundaries between human, animal and machine.
For full details and booking link: https://artsrichmond.org.uk/arts-richmond-events
Add your Twickenham event for FREE here!
Nub It