Car ploughs into the front of a house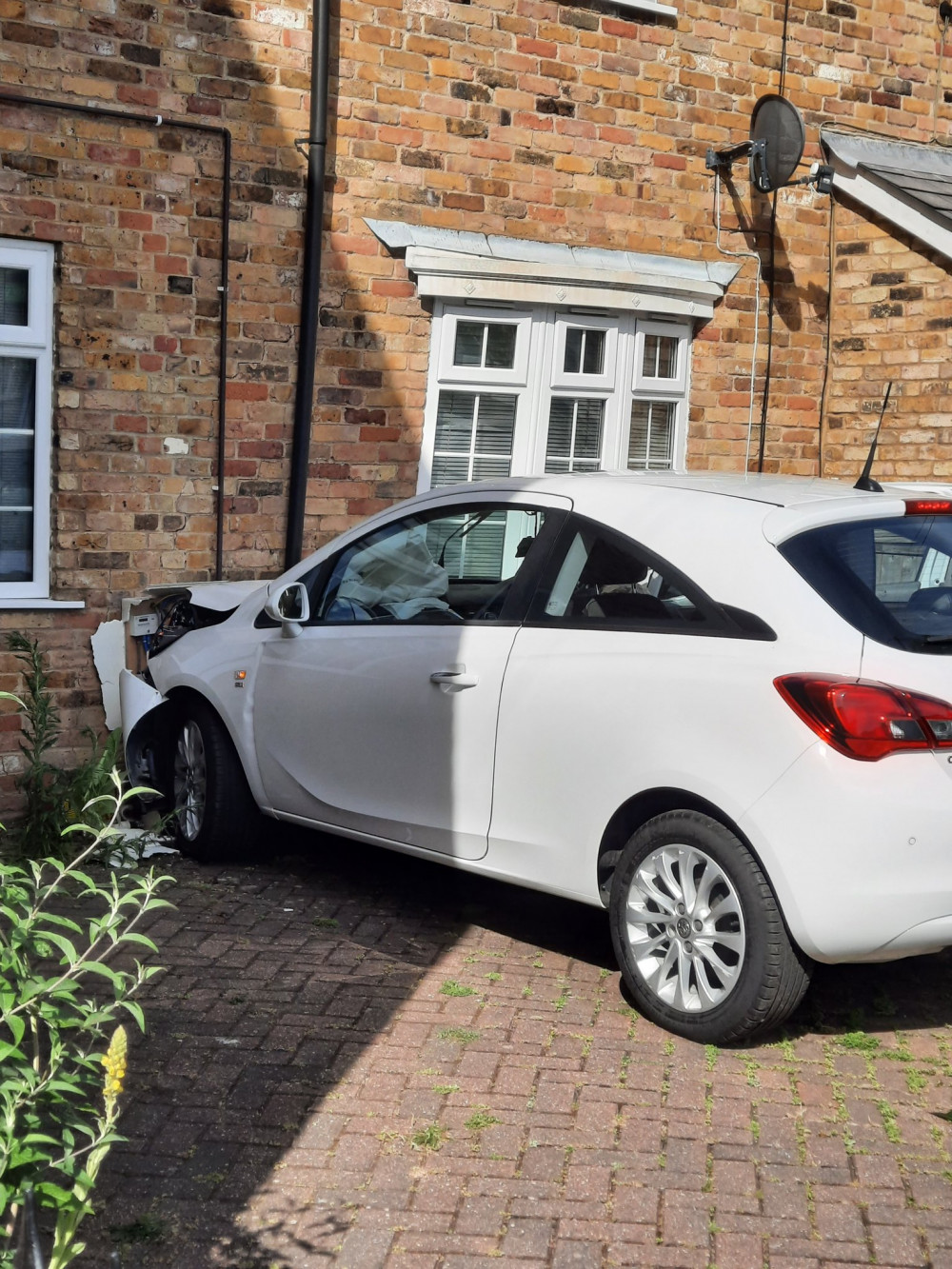 Emergency services came to the rescue after a car ploughed into the front of a house in Hampton Hill this afternoon.
People on the scene suggested a driver leaving a hand car wash on Windmill Road suddenly accelerated and surged across the road into the property.
The incident happened shortly after the Fire Brigade were called to deal with a fire at the Beech House pub in the nearby high street in Hampton Hill.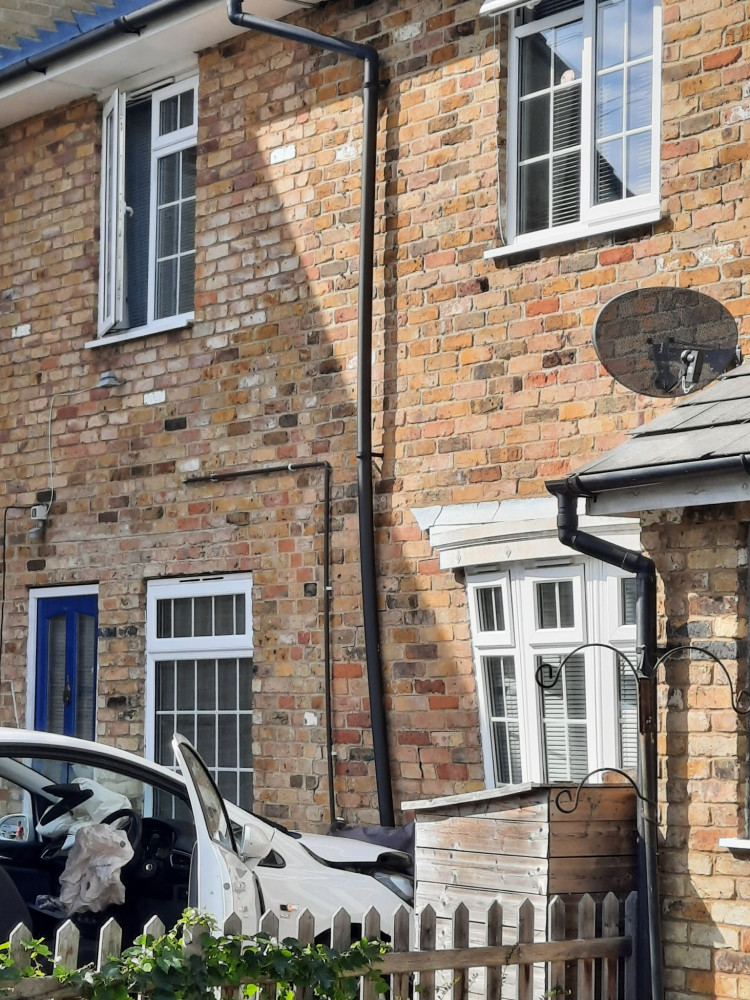 The damage to the white car suggests the collision clearly happened at a high speed.
One eye-witness said: "The elderly driver came out of the car wash and went at speed straight across the road and into the house."
Another Witness added "It was lucky no-one was walking past at the time as they would've been killed."
Another eye witness said they believed the driver to be in their 70's and 80's and was wearing sandals when their foot got stuck on the accelerator.
A London Ambulance Service spokesperson said: "We were called at 3.37pm today (21 June) to reports of a road traffic collision on Windmill Road, Hampton Hill.
"We sent an ambulance crew, an incident response officer, and members of our Hazardous Area Response Team (HART).
"Our medics treated a person at the scene before taking them to hospital."
London Fire Brigade said: "Firefighters were called to a road traffic collision on Windmill Road in Hampton Hill yesterday.
"A car collided into a mid-terraced house. A 10-metre safety cordon was put in place as a precaution whilst crews made the scene safe. One man was taken to hospital by London Ambulance Service crews.
"The Brigade was called at 15.44 and the incident was over for firefighters by 17.03. Two fire engines from Twickenham and Surbiton fire stations, a fire engine from Surrey Fire Rescue Service and a fire rescue unit from Heston Fire Station attended the scene."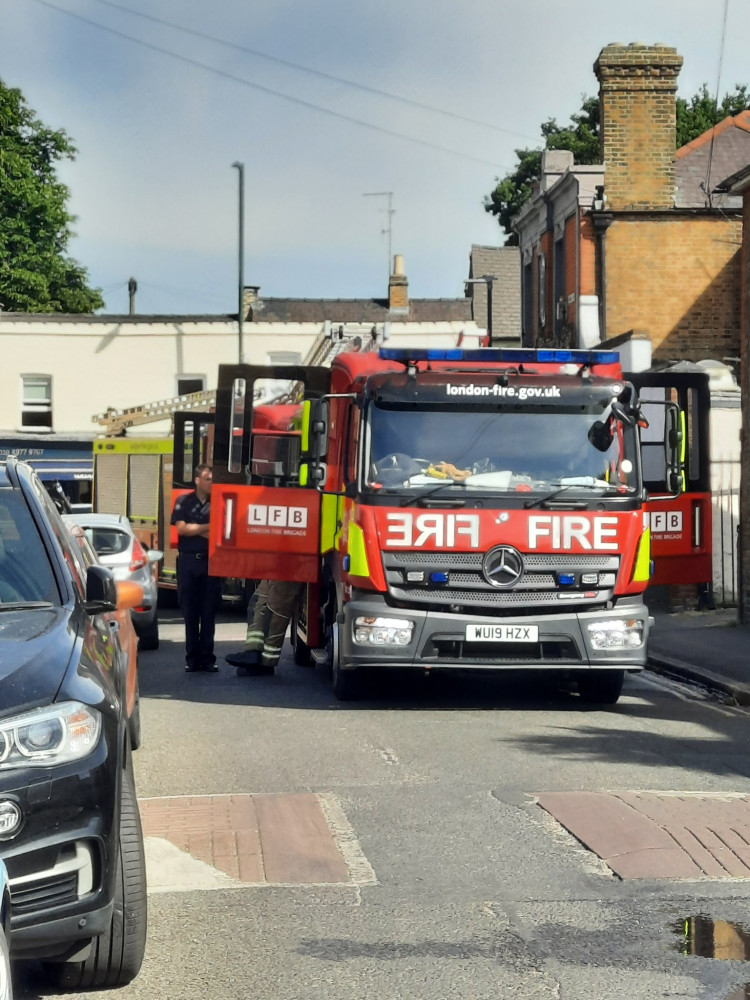 All pictures credit Fran Perrow.