Climate change: Could the cargo bike provide a solution to the polluting school run traffic jams?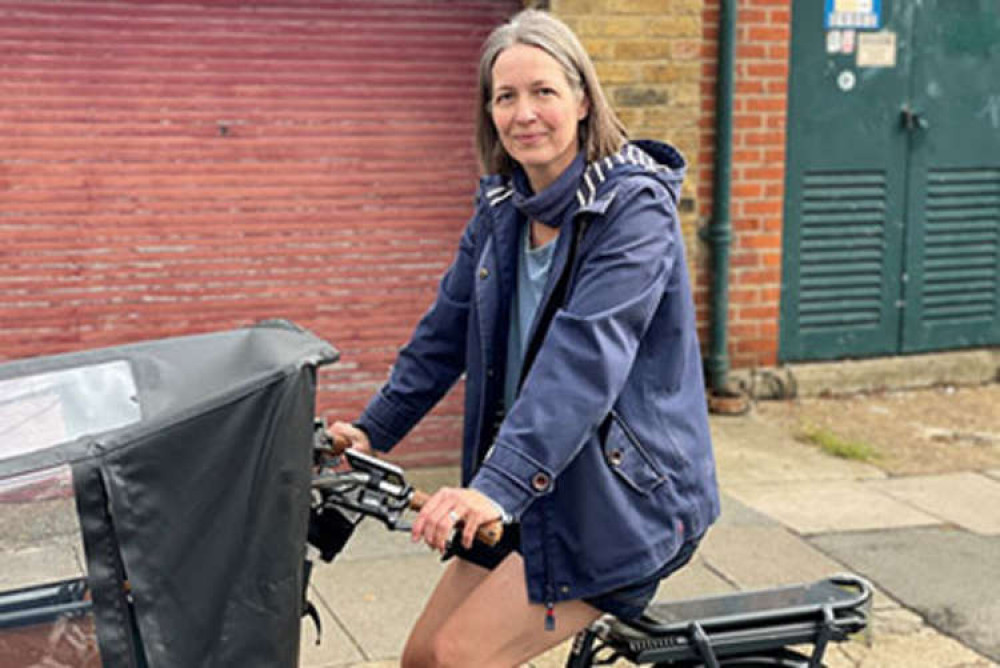 Bori Kiss a champion of the cargo bike. Credit: RBC.
The school run is fuelling jams and the climate crisis as idling cars queues on streets across the borough.
On Friday, Richmond Borough Council will hold an online event to help the parents of young children find new ways to travel.
It is part of a series of Climate Week events being held by the Council and the environment group Habitats & Heritage, which coincides with COP26 in Glasgow.
The event 'Stepping out of the car' will: "Explore the diverse ways parents in the borough travel and showcase the support available to help you step away from the family car."
The online event is for all parents or prospective parents of babies, toddlers, pre-schoolers and primary schoolers and anyone curious about travelling with a child.
Among other things, it will look at schemes to encourage children to walk to school and the rise of the parent and child cargo bikes, which are becoming an increasingly familiar sight in the area.
The Council has partnered with Peddle My Wheels to enable businesses and residents in the borough to hire a bicycle, e-bike, cargo bike, e-cargo bike or trailer.
Resident Bori Kiss is a champion of the bikes. She said: "The council scheme made it possible for me to trial an electric Babboe Curve for three whole months, and I was hooked.
"I mostly use it on the school run, making our 30-minute walk in 11 minutes door to door, and with the addition of a rain tent for my 8-year-old and rain trousers/overshoes for me, we make this trip twice every day, in all weather.
"The maximum cargo weight is 100 kilos, so I have used the bike to ferry my tween and teen daughters to their orthodontist appointments and I regularly do the weekly supermarket shop with it.
"It's great because we're never stuck in traffic, we can always find a place to park, and it's also environment friendly."
Residents across the borough are driving a surge in the take-up of electric cars, however anxiety about a lack of charging points is one of the biggest drags on purchases.
The event will be about sharing tips and tricks between parents. It will explore the diverse ways parents in the borough travel and showcase the support available to help you step away from the family car.
Richmond's Climate Change Team will be on hand tomorrow at Twickenham Library, Garfield Road, to offer advice to residents interested in their carbon footprint and how to reduce it.
Earlier this week, events have focused on improving home insulation, cutting energy bills and reducing food waste.
Event details available here.