Fabulous light show for Christmas at Kew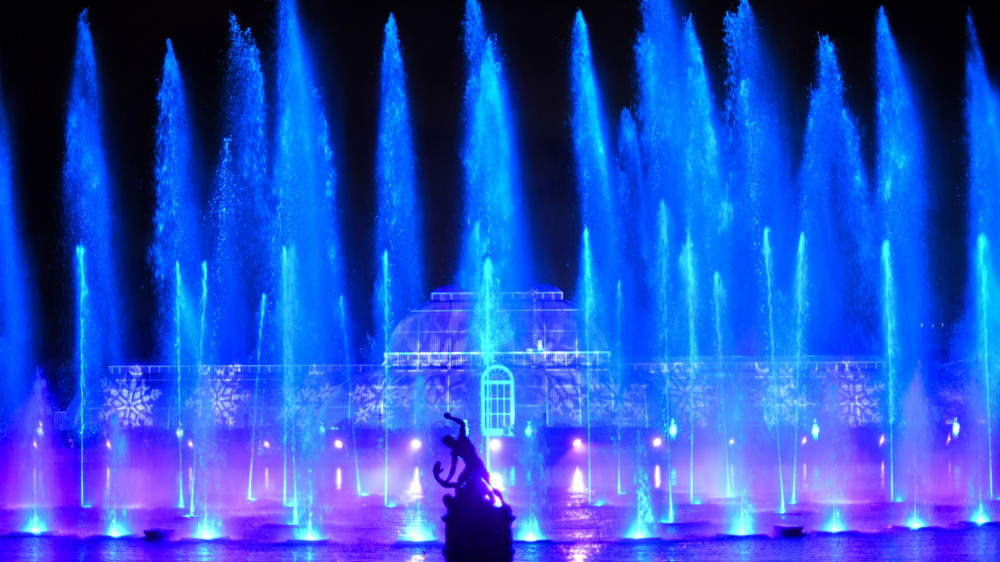 The Christmas after-dark light trail extravaganza at Kew Gardens, which attracts people from across the country, is open and celebrating its 10th year.
There is a new route for 2022, which accentuates more of the 12,000 trees and other botanical treasures in the Gardens. Visitors can wander beneath colourful canopies and wonder at futuristic neon trees and branches illuminated with stars.
There are five new installations along the way, including an incredible immersive animation at Holly Walk by NOVAK.
There is also Illusion Hole - by UxU Studio – which is a mesmerising optical illusion that plays with the fluidity of water on the lake.
Visitors can 'pick a wish' on the theme of world's biodiversity and tie it to one of the wishing trees on the light trail.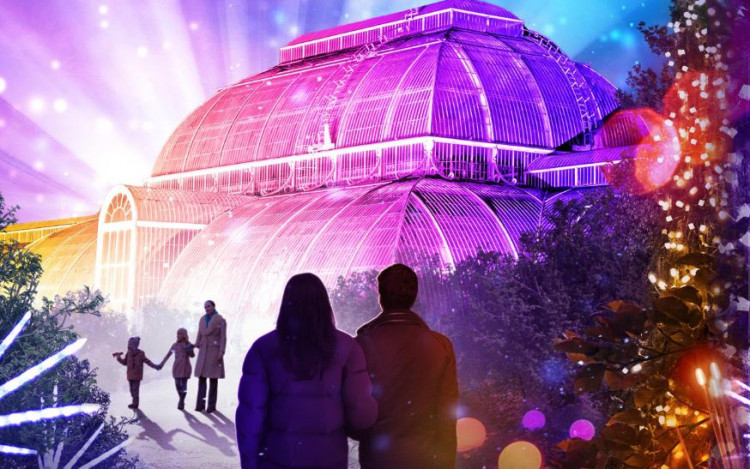 These will be taken by Kew Scientists to COP15 in Montreal this December and will show the world how important immediate action on biodiversity is.
Combining the magic of colourful lights and music, Kew's iconic Palm House and adjacent lake will be lit-up with a series of projections set to a soundtrack of beloved Christmas classics.
Visitors can walk through the famous Christmas Cathedral filled with thousands of twinkling fairy lights.
And there are plenty of other great photo opportunities at Christmas at Kew, such as the flickering flames of the fire garden.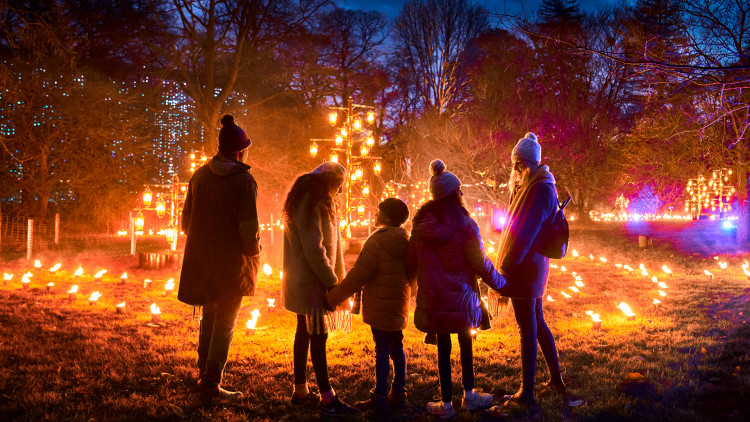 * Dates – Until January 8. Time 4.20pm to 10pm (Last entry 8pm)