Grey seal enjoys afternoon swim at Teddington Lock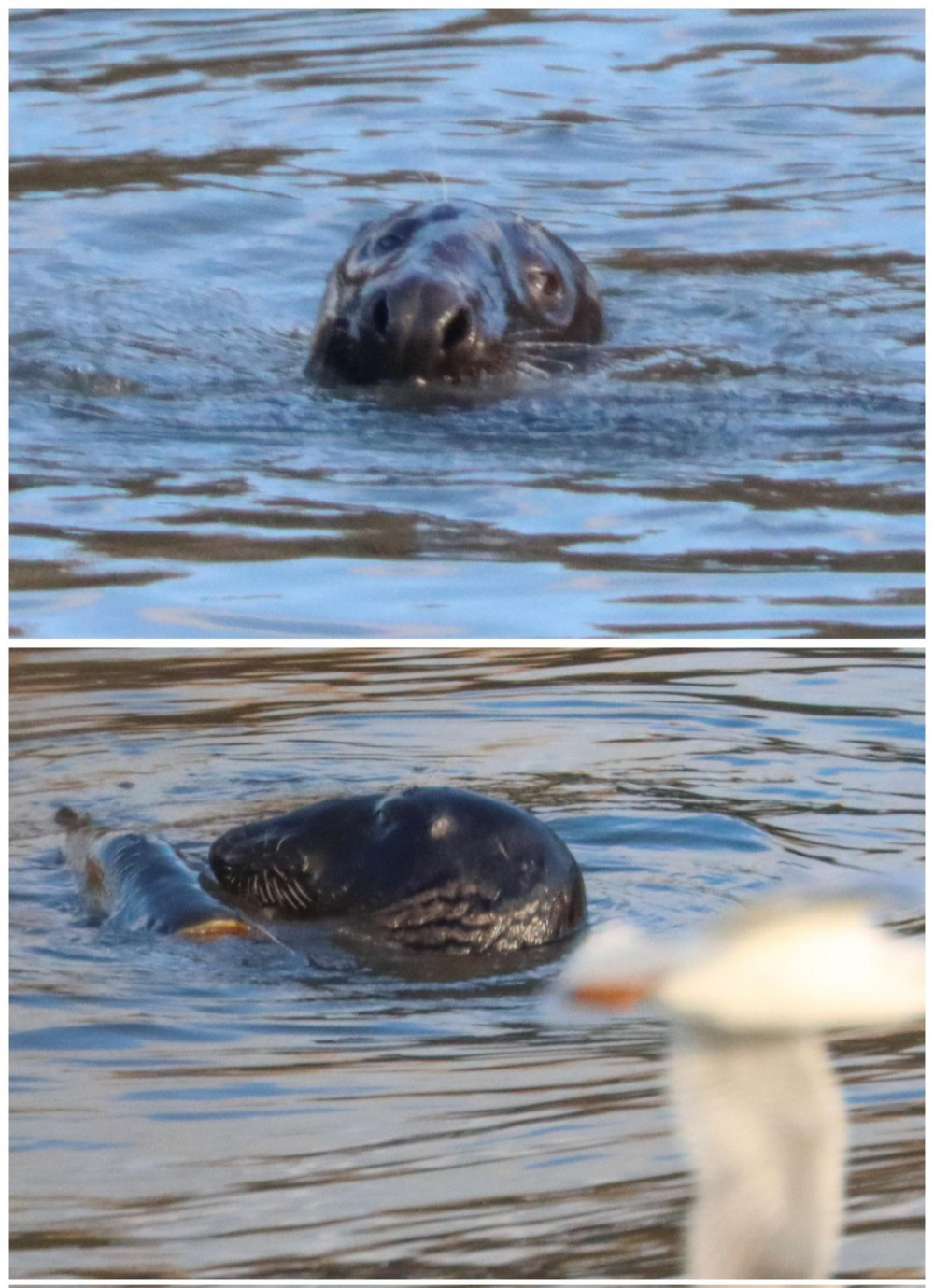 The Grey seal spotted in Twickenham earlier today enjoying a fish supper before making its way to Teddington Lock (Credit: @KaptainKwack)
Story by Eli Haidari.
A Grey seal was spotted enjoying an afternoon swim at Teddington Lock.
Footage released from Teddington's RNLI lifeboat station last week showed the seal enjoying his surroundings as he swam in the Teddington waters before briefly perching onshore, perhaps to enjoy the attention of locals taking in his surprising presence.
One user on Twitter explained how they had also seen the seal earlier today swimming in Twickenham by Eel Pie Island and that the marine mammal had enjoyed tucking into a sizeable fish for lunch.
Seals can happily survive in the Thames, which is tidal through to Teddington Lock and contains a plentiful supply of fresh fish.
The last Grey seal spotted in the borough (dare we say the same one) was back in June of last year where film footage posted on social media captured it tucking into a large fish near Twickenham Bridge.
A scientific study published last year found the Thames, particularly the estuary, supports over 115 species, including varieties of seahorses, oysters and even some types of shark.