Ambulances carrying vital humanitarian aid for Ukraine arrive at border after 1200-mile mission from Teddington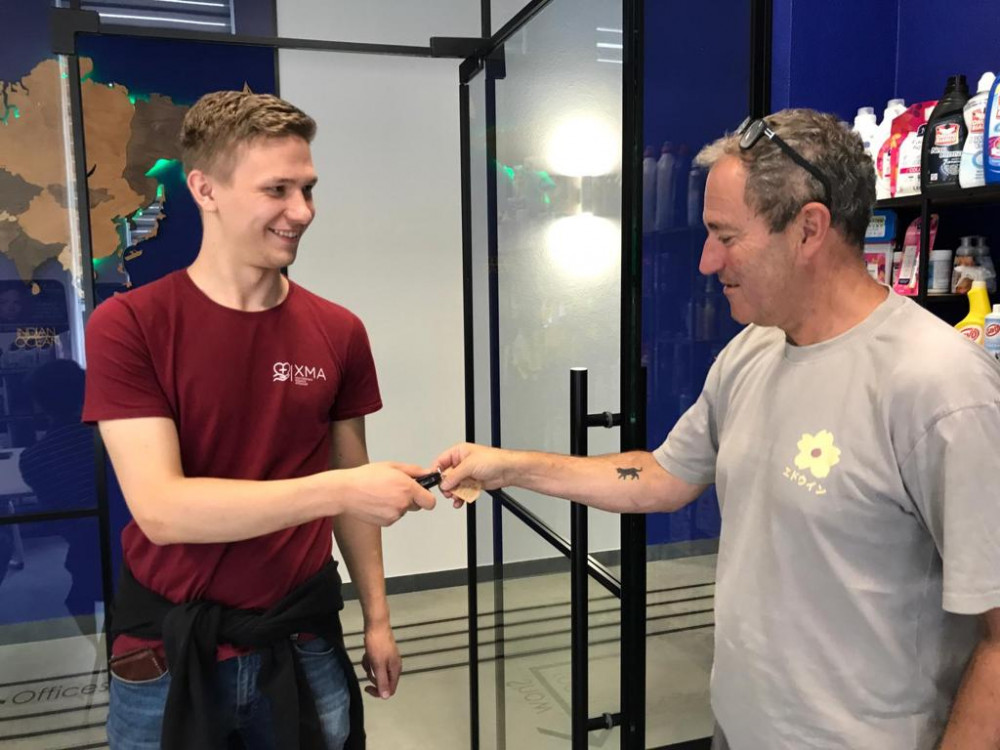 Organiser Simon Brake (right) of the Teddington to Ukraine mission hands over the keys to the President of the Christian Medical Association Ukraine (CMAU) Rudi Migovich.
Four ambulances which set off from Teddington on Sunday morning (January 22) carrying humanitarian aid for Ukraine have arrived in Jaroslav, Poland, close to the border.
Organiser Simon Brake handed over the keys of the ambulances to the President of the Christian Medical Association Ukraine (CMAU), Rudi Migovich, so they could continue their mercy mission to their final destination Lviv.
The eight men, who live locally, left on Sunday for the 1200-mile journey after raising £55,000 to buy the ambulances and the much needed medical supplies.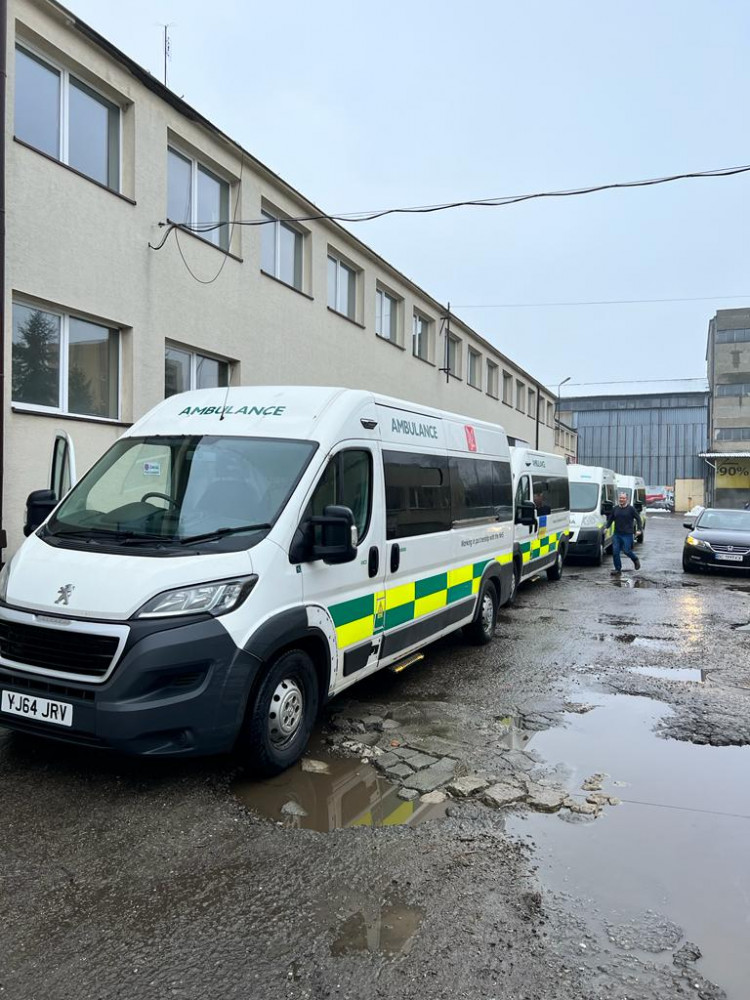 The ambulances carrying vital humanitarian aid bound for war-torn Ukraine have arrived in Jaroslav, Poland.
Before setting off for Ukraine, Mr Brake told Nub News: "The four ambulances are full of medical equipment, medical aid such as procedure packs, mobile hospital beds, humanitarian aid, food, a generator, and clothing which were donated to Support Ukraine, London for us to transport for them, and to the International Medical and Dental Association (ICMDA) Ukraine Appeal https://icmda.net/ukraineappeal/.
"We also owe a special thanks to Ramsay Health Care for their donation of PPE."
Despite the logistical challenges facing the organisers, only documents conforming ownership for the ambulances and authorisation letters from the aid donors and insurance documents were required.
Before arriving in Poland, the mission had taken the convoy through the Eurotunnel to Calais, France, and then onto Belgium, Netherlands and Germany.
They will fly home today from Poland, via cut price Ryanair flights.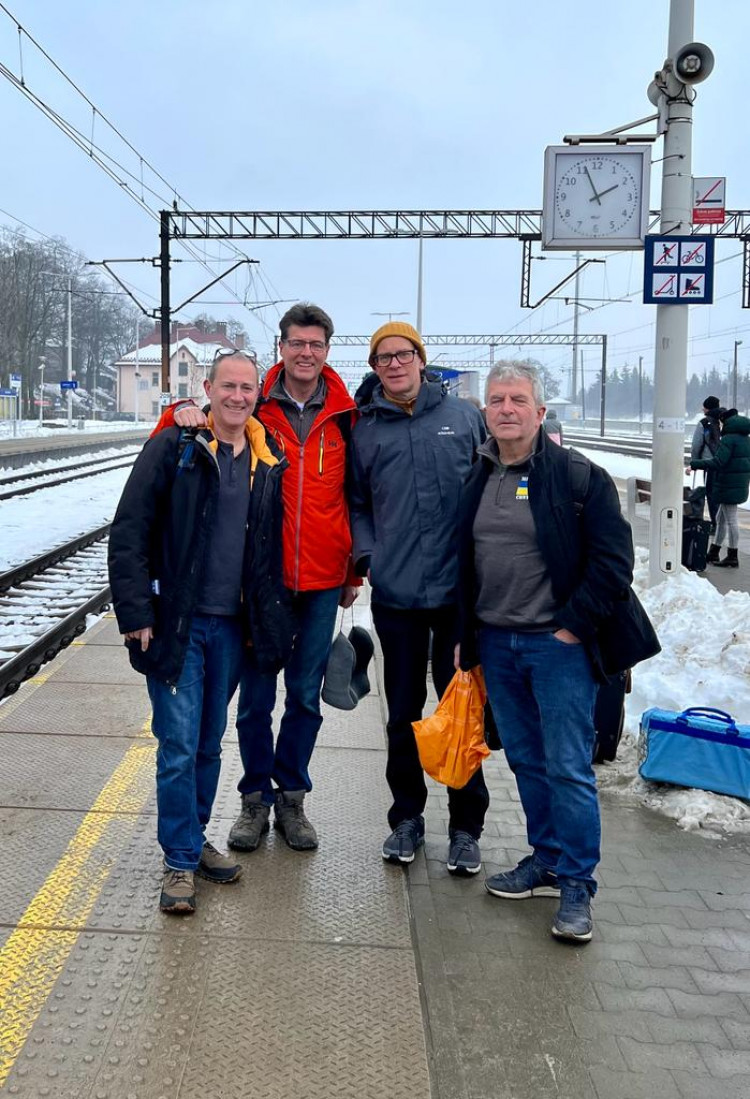 Four of the eight-man team heading home after the mercy mission.
The organisers plan to make similar future trips as long as funds can continue to bee raised.
You can get involved and learn about the effort here: https://www.mightyconvoy.org/ and see how the money is being used to fund life-saving projects here https://youtu.be/wFV0n1yCV9s