Property goldmine – Detached homes up £300,000 in a year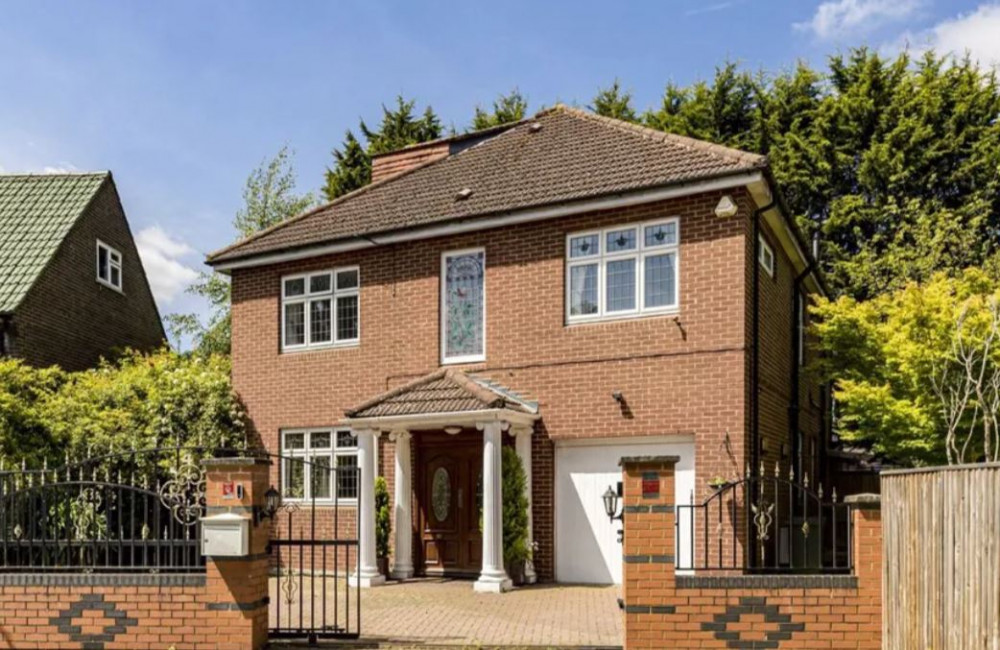 The super-rich in super Richmond have pushed the price of detached homes up by almost £300,000 in a year.
The average sale price of detached homes in the borough reached £1,759,969 in April, which compares to £1,461,895 in the same month last year.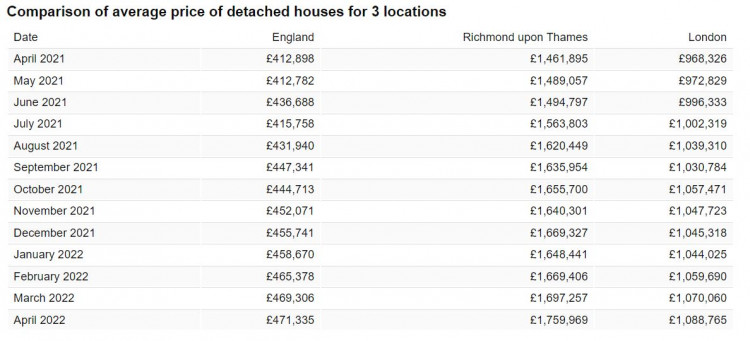 That represents an astonishing rise of more than 20per cent - £298,074 in cash terms – which is the sort of windfall many people would view as life-changing.
The figures shine a light on reports of a growing divide that has seen the super-rich get wealthier during the past decade, while other groups have suffered a fall in income – after inflation - and living standards.
The figures, which come from the Office for National Statistics and Land Registry, show sale prices across the borough have been rising faster than the rest of the country for all types of property.
In April, the average sale price across all property types in Richmond borough was £792,538 – an increase of over £100,000 in a year.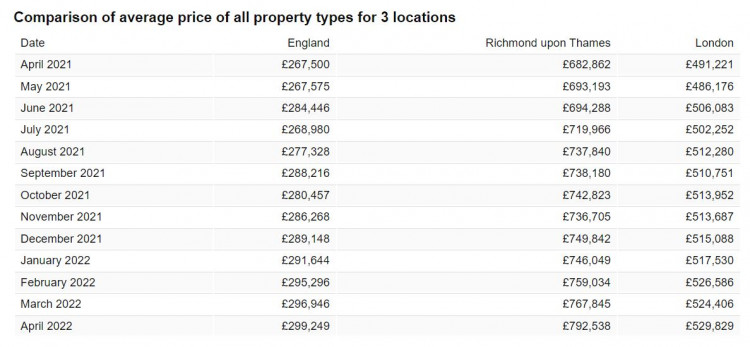 The percentage increase works out at 16.1%, which is significantly ahead of 7.9% for London and 11.9% for England.
Looking at different property types across Richmond, the statistics for April show –
* Detached property average sale price up 20.4% to £1,759,969.
* Terraced property average sale price up 17% to £909,168.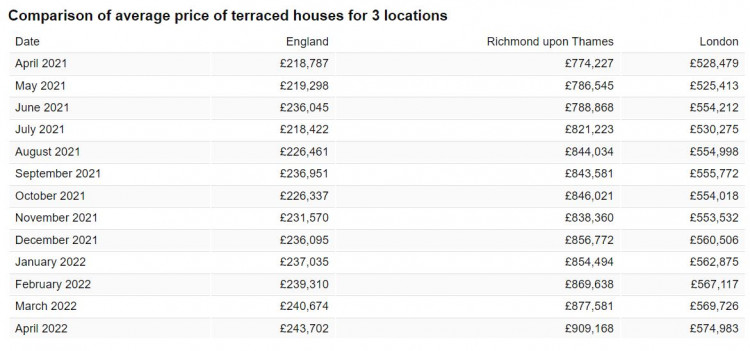 * Flat/maisonette average sale price up 12.5% to £520,692.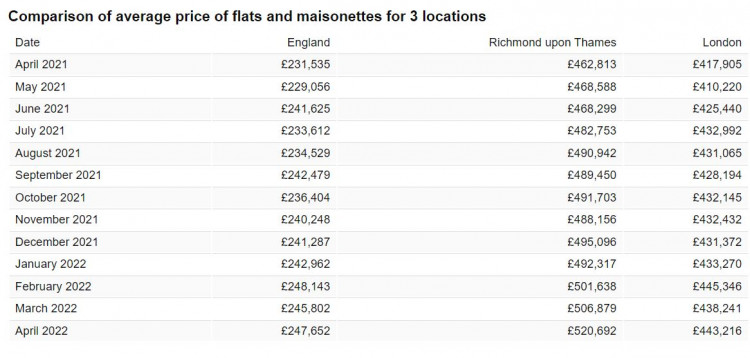 As a result, everyone from young couples trying to get a foot on the property ladder to families looking for an extra bedroom or a small garden face being priced out of a move or taking on massive mortgages.
A new study from Legal & General suggest the property price bubble is bad news for the many who have been forced to put their lives on hold.
It found that 48% of all people planning to purchase a home now estimate they will need to delay this goal, while 12% don't believe they will ever get the keys to their own home.
Similarly, 47% of those planning to get married and 50% of those planning a child have decided to delay. Richmond has seen a fall in birth rates in recent years with the result a number of local primary schools have reduced the number of Reception classes they offer.
Longer term, 45% of people who had dreams for retirement anticipate that they will have to put them on hold.