Rock's Diamond Year Book Launch
---
The Musical Museum, 399 High St, Brentford, TW8 0DU
UNTIL Sunday 15th May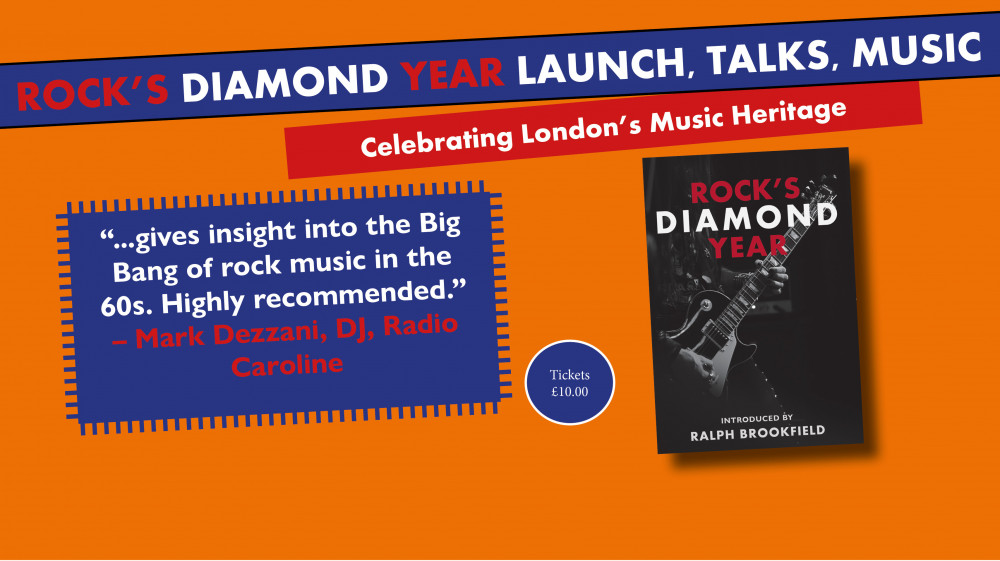 The book Rock's Diamond Year celebrates Rock's 60th Birthday, from the formation of the Rolling Stones and the heyday of the British Invasion to the spawning of the Reading Festival, it explores the music history of the London clubs that were the engine rooms for British rock n roll.
The Rolling Stones, the Who, The Faces, The Yardbirds, Cream and the Bluesbreakers are amongst the many acts who performed on the London club circuit at venues such as The Ealing Club, The Crawdaddy Club, The Ricky Tick, The Half Moon, The Bull's Head, The Marquee, The 100 Club, and the infamous Eel Pie Island Hotel. We revisit the days when Eric Clapton was God and Rock ruled the world. Play it Loud!
The event also features guest speakers. Richard Mills author of 'The Beatles and Fandom, Sex Death and Progressive Nostalgia'. Who will talk about how 'Rock's Diamond Year' is also relevant to the career of The Beatles. Doug Melbourne author of 'How Much Do We Get for This Gig Anyway?' will talk about the trials and tribulations of running a tribute band in this day and age.
There will also be live acoustic music between the sessions.
Add your Twickenham event for FREE here!
Nub It