E-scooters available in Twickenham as part of trial scheme to improve London's air quality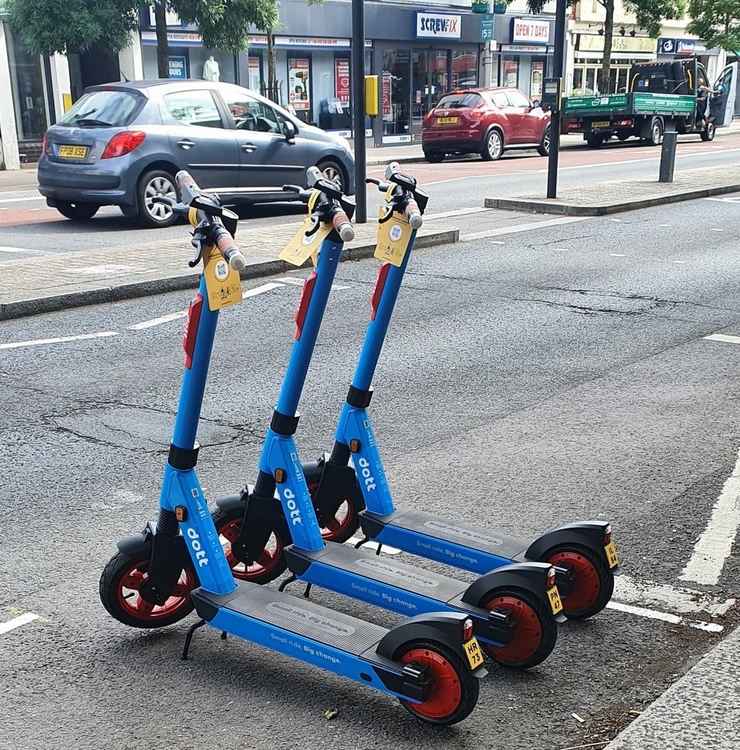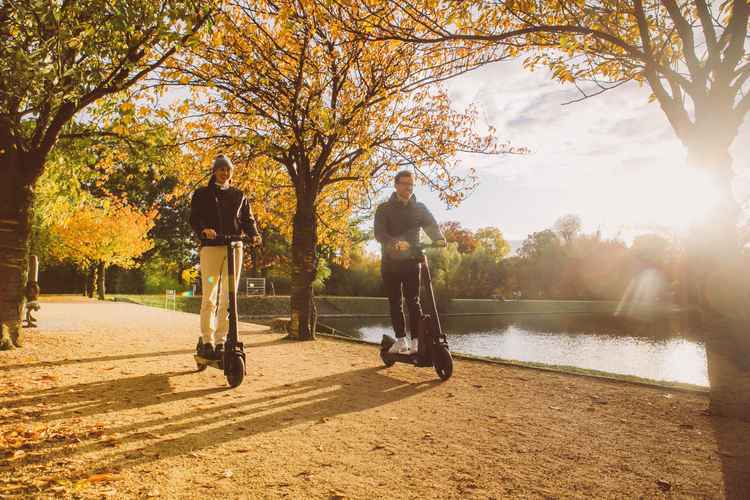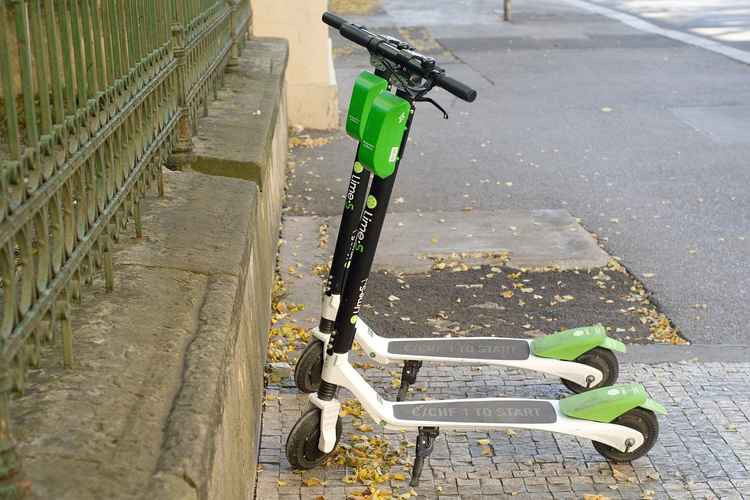 A year-long e-scooter trial begins today in London in a bid to reduce air pollution and congestion, and Richmond Upon Thames is one of a handful of boroughs taking part.
You can find a scooter, begin and end your journey in six London boroughs today, these are: Richmond, Ealing, Canary Wharf, The City of London, Hammersmith and Fulham and The Royal Borough of Kensington and Chelsea.
Tower Hamlets is a 'ride-through borough' meaning you can use a scooter on roads and in cycleways but not finish your journey and leave the scooter there.
Dott, Lime, and TIER scooters are all involved in the trial, which is the only legal way of riding e-scooters in public places in London.
Scooters are only allowed to be used on roads and in cycleways, not on footways and not in the Royal Parks.
Will Norman, London's Walking and Cycling Commissioner, told Sky news this morning: "What we're looking at is what role (e-scooters) can play in London's transport mix.
"We know that every day in London four and a half million car journeys are driven for less than two kilometres so the challenge is, how can we switch people from using those local car journeys to walking, cycling, and public transport?
"This trial is looking at what role can e-scooters play in complementing those modes, in reducing the amount of traffic on our roads, reducing congestion, and hopefully making the city better for everybody."
Related stories
Royal Parks says it has no intention to allow electric scooters due to their speed and stealth
E-scooters and dockless bike rental services coming to Richmond!
Pedestrian crossings stay green in Richmond in drive to make London the world's most walkable city
Safety has been a key concern for many and the trial is being designed to enable a better understanding of if and how the e-scooters can be safely accommodated as part of London's wider transport network. All users have to have at least an official provisional driving licence and offences can be treated as motoring offences. The scooters use geofence technology to ensure that they have a maximum speed of 12.5mph. They have lightsat the front and the rear that are always on throughout any rental, and audible warning systemsthat can be used without adjusting the rider's grip of the handlebar. Alan Clarke, Lime's Director of UK Policy and Government Affairs, said on Sky News: "They've got safety features like dual brakes, or large front wheel and suspension in case people go over potholes, and it keeps people on our scooters and other road users really really safe. "That's very, very different from the privately-owned scooters, and we think that when people see these two scooters side by side on the street that difference will become really obvious." Norman said: "I spoke to someone who said that their private e-scooter could do up to 50 miles an hour. "That is insane! It's unsafe. "This trial is all about trialling the technology in a safe way."