New world record set by LEH alumni rowing the Atlantic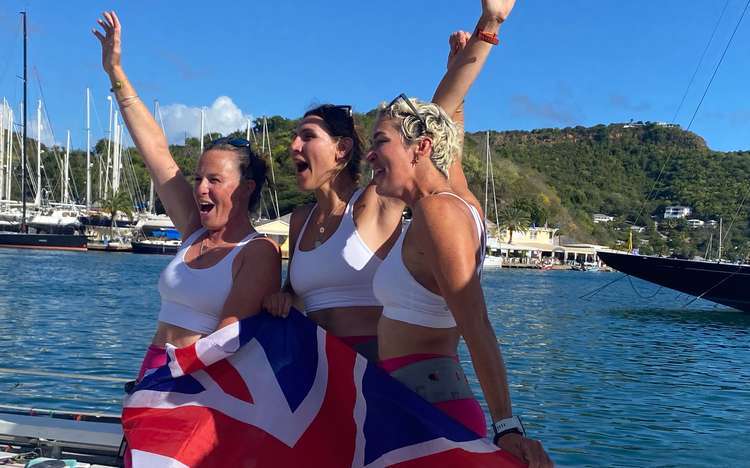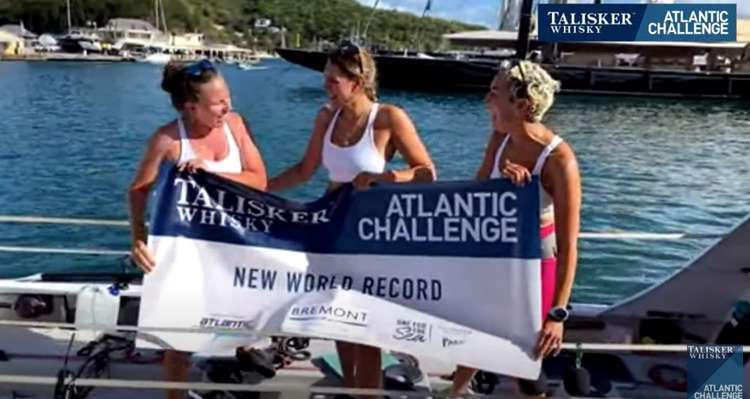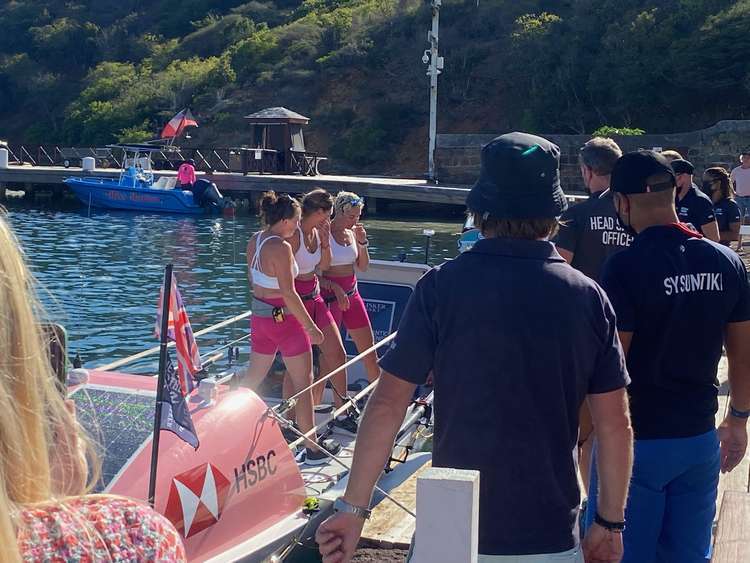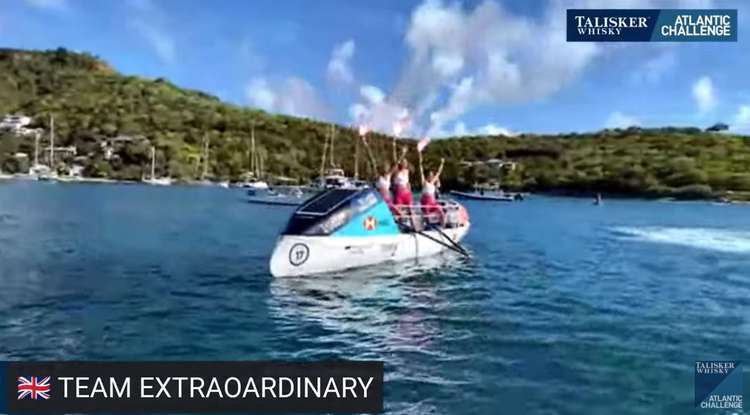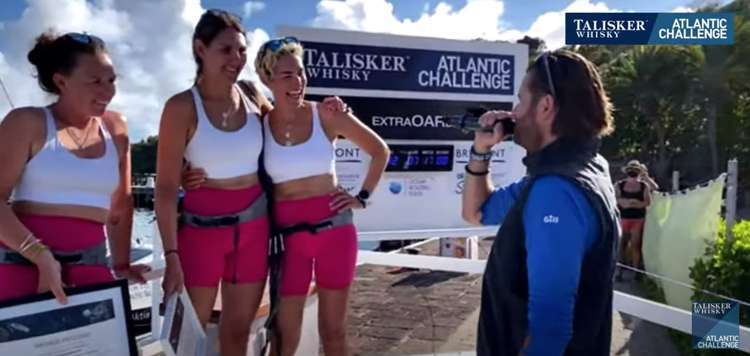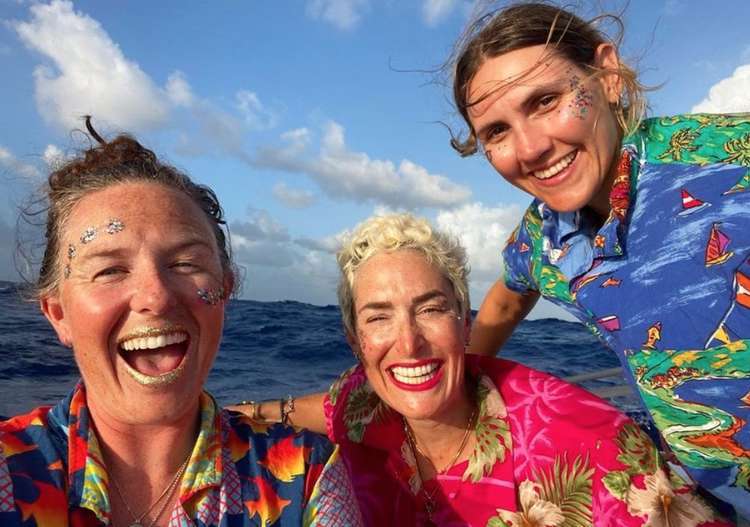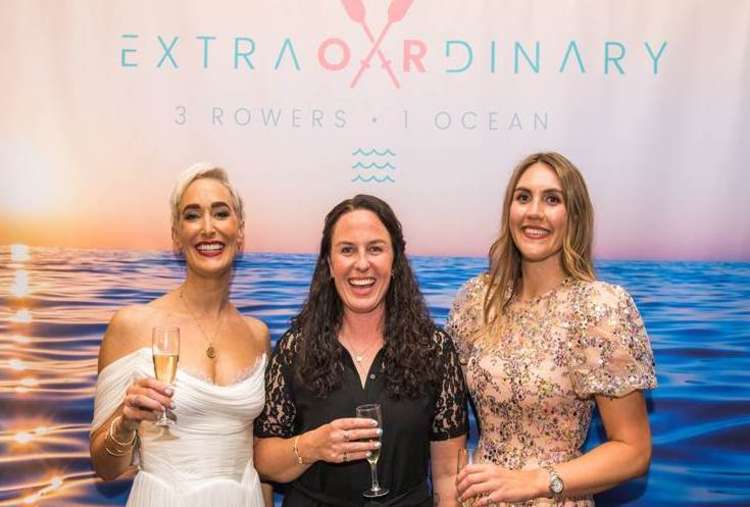 A NEW world record for rowing the Atlantic as a female trio was set last night by three women with links to Hampton and Teddington.
The girls, competing as 'Team Extraoardinary,' in the Talisker Atlantic whisky challenge rowed from the Canary Islands to the Caribbean in just 42 days - beating the former world record by a week.
Abby Johnston and Charlotte Irving from the team are alumni of Hampton independent school Lady Eleanor Holles (LEH).
Kat Cordiner, the third member of the trio, has incurable cervical cancer and trained for the row through gruelling rounds of chemotherapy and the discovery of a rare tumour in her heart.
All three women attended a SporTedd event last summer held at the Wharf in Teddington, where Kat spoke movingly of her ordeal and determination to "put the 'can' in cancer."
Team Extraoardinary battled blisters, sleep deprivation and waves of two-storeys high in their 42-day Atlantic crossing.
And last night, at around 7.30pm (UTC), the mood was emotional as the girls arrived at the English Harbour in Antigua.
A live-stream at the harbour showed the girls letting off flares from their boat, the Dolly Parton, after crossing the finish line - to whoops and cheers from their supporters.
The race commentator said: "These ladies made rowing the Atlantic look like one big party, if you followed their social media.
"One big party at club Dolly Parton - that's the name of their boat - with karaoke, Hawaiian shirts, face glitter and glowsticks.
"They celebrated passing the 500 mile-mark by singing their own version of the Proclaimers' infamous I'm Gonna Be song in the 80s.
"And at 1,000 miles, between them and Antigua, they sang Meduza's 'Paradise,' with a little George Michael and more in-between."
She added: "[They're] being asked if they're feeling okay, they're saying that they're feeling emotional."
The girls were then presented with gift bags and told of their achievements in an interview shortly after leaving their boat.
Asked how it feels to be back on solid land, Kat said "wobbly," and Charlotte said "overwhelming."
Abby said "Good. That was hard. That was really hard."
The girls said their memorable experiences included seeing minke whales, dolphins and being followed by sharks in their 23-foot long rowing boat.
As well as aiming to beat the world record for an Atlantic crossing by a female trio, they hope to raise £100,000 for cancer charities.
Donations have been flooding in since their arrival and they have now raised another £1,000 towards their goal.
You can find their fundraiser at www.gofundme.com/f/kathryn039s-campaign-for-cancer-research-uk
Watch their live arrival in Antigua HERE