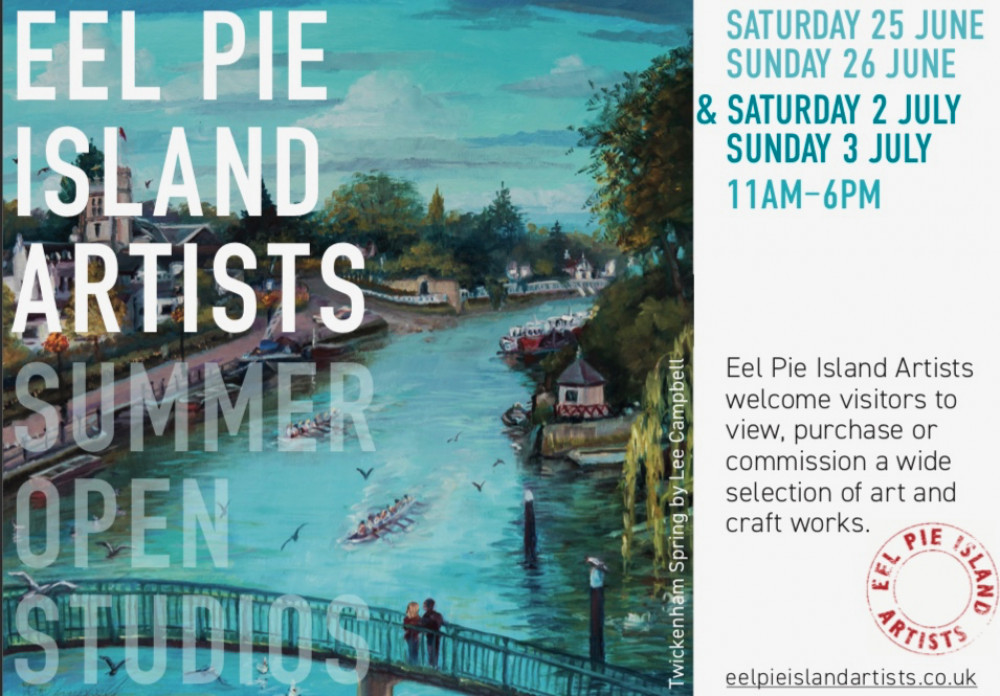 A list of exciting events coming up in Twickenham, if you would like to add your own event simply click the black Nub It button in our what's on section!
Eel Pie Island –
June 25-26 and July 2-3 July, 11am-6pm - Artists Summer Open Studio Weekends 2022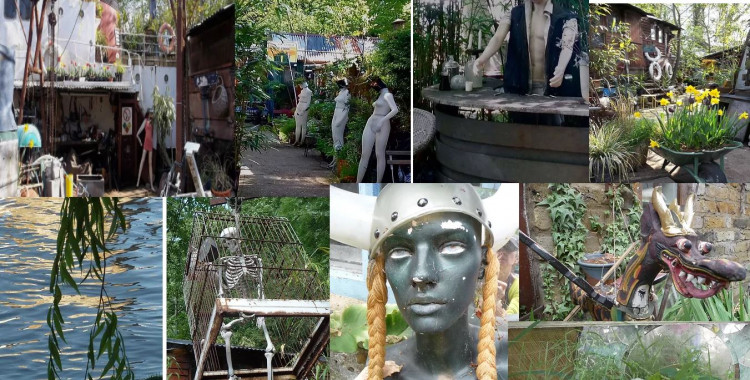 The artists, craftsmen and designers who work from the Eel Pie Artists' Studios are to throw open their doors for a rare opportunity to celebrate and demonstrate their work.
In the 1960s, Eel Pie Island, Twickenham, was at the heart of a musical revolution as bands from the Rolling Stones to the Who and Pink Floyd performed some of their very earliest gigs.
Today, it is magnet for craftsmen and the arts with a collection of artists who create much-admired work from bespoke pieces of jewellery to fine art, ceramics, glass work, sculpture, cartoons and more.
Among the businesses operating from the studios are Mill & Way, which is a sponsor of Twickenham Nub News, the bespoke jewellery business founded by Abi Holloway and Natalie Cole.
https://twickenham.nub.news/whats-on/arts-crafts/eel-pie-artists-summer-open-studio-weekends-2022-39611
Richmond Theatre
Until Saturday, June 25 – Michael Morpugo's Private Peaceful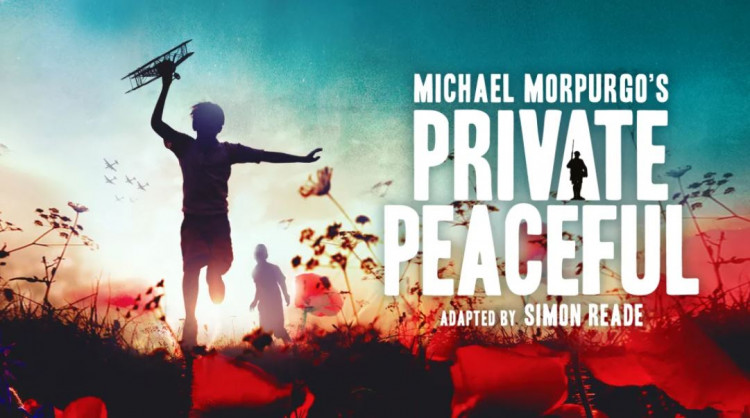 The Peaceful brothers, Tommo and Charlie, have a tough rural childhood facing the death of their father, financial hardship and a cruel landlord.
Their fierce loyalty to each other pulls them through, until one day they both fall for the same girl. And then the Great War comes.
We join 18 year old Private Tommo Peaceful in the trenches as he tells us a story of courage, devotion and sibling rivalry on what may be his last night on earth.
Acknowledged by Michael Morpurgo as his favourite work, this professional premiere is a new ensemble-version by Simon Reade. It tells the story of a country lad fighting a war he doesn't understand for people he cannot respect.
Tuesday, June 28 – Saturday, July 2 – The Rise and Fall of Little Voice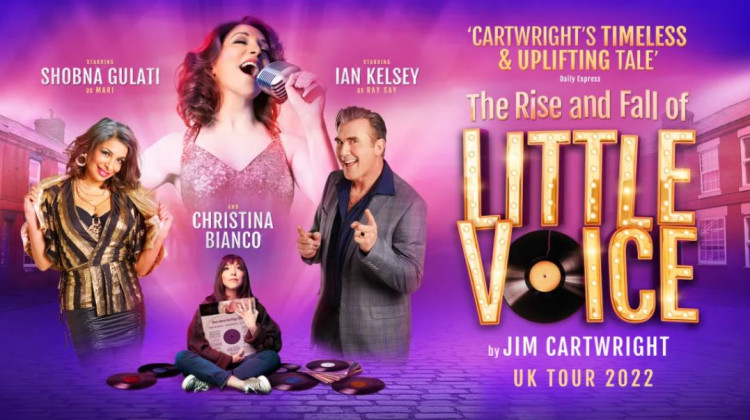 The Olivier Award-Winning comedy-drama from Jim Cartwright has earned international acclaim across the globe, including a Golden Globe winning smash-hit film starring Jane Horrocks and Michael Caine.
The stage adaptation stars Christina Bianco as the multi-talented Little Voice alongside Shobna Gulati and Ian Kelsey.
Little Voice leads a quiet and unassuming life, seeking companionship and joy from music's most iconic singers, whilst her mother, Mari, prefers the sound of her own voice, indulging in a life of booze, cheap thrills and seedy men.
Left to her own devices, LV starts to embody the famous divas she plays on repeat, swapping the grey backstreets of Northern England for the bright lights of Hollywood and Broadway, all from the safety of her own bedroom.
https://www.atgtickets.com/venues/richmond-theatre/
The Exchange, Twickenham
Friday, June 24 - Manford's Comedy Club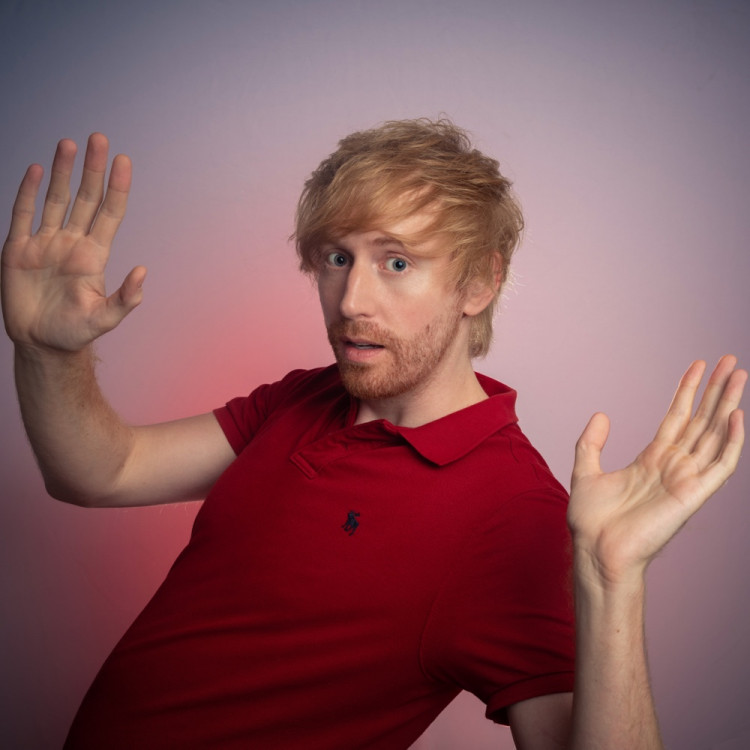 The comedy line-up is led by MC Mark Olver and the show features Matt Green, Donal Vaughan and Mark Simmons.
The Club has been running for five years and in that time they've employed hundreds of comedians to entertain over 80,000 people in over 70 different locations around the country.
Saturday/Sunday - June 25/26 – The Lion Bling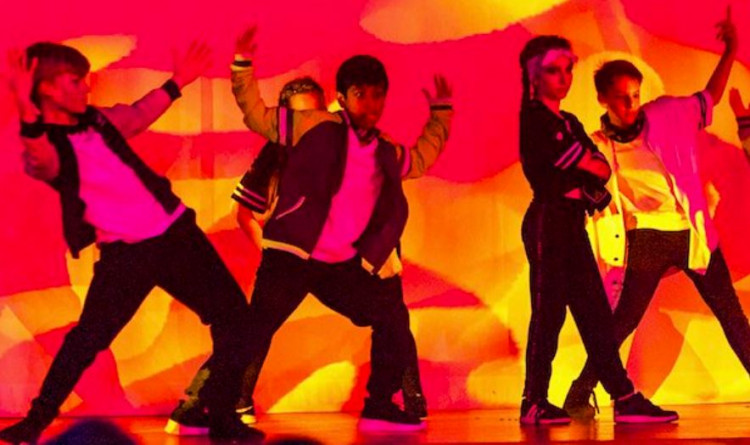 Ealing Street Dance Academy welcomes you to their 2022 Hip Hop Production of the Lion Bling.
https://exchangetwickenham.co.uk/
The Jazz Sanctuary, Turk's Head, St Margarets
Thursday, June 23 - The Pucciarelli Group and Jonny Mansfield Trio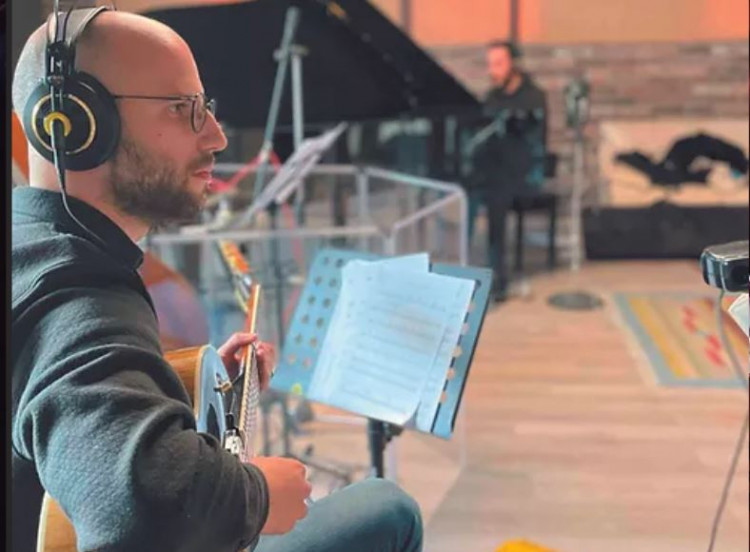 Giuseppe Pucciarelli is establishing himself as one of most interesting guitarist and composers of today's European Jazz scene. The Pucciarelli Group is currently touring its third album Uplift (Ubuntu Music).
The Jonny Mansfield Trio features Jonny Mansfield on vibraphone, JJ Williamson on double bass, and Felix Ambachm on drums.
Mansfield is an award-winning percussionist and composer who has worked with international artists such as Chris Potter, Orlando Weeks and Yazz Ahmed.
Orange Tree Theatre
Until July 23 – The False Servant by Pierre Marivaux, translated by Martin Crimp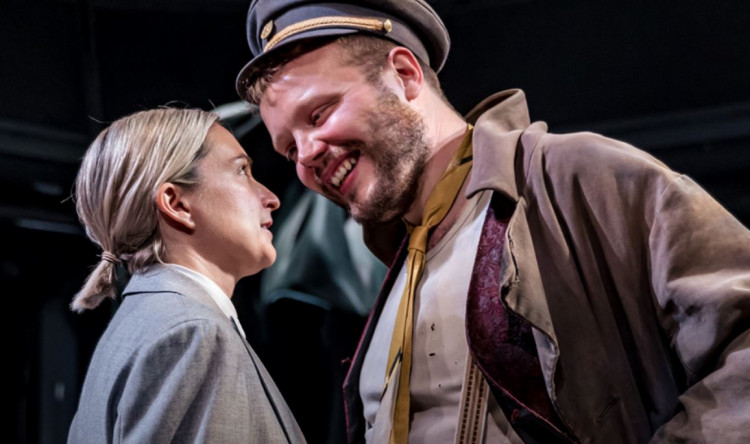 When a man thinks he can cynically take a rich woman's money and then run off with an even more lucrative potential fiancée, he had best not tell the fiancée by mistake.
Le Chevalier, a woman disguised as the son of an aristocrat, embarks on a plan that will expose the dark heart of this male power-play.
This version by Martin Crimp – an addictively adult comedy - was acclaimed at its 2004 National Theatre premiere for its 'thrills, chills and belly laughs'.
Crimp's prolific international career began at the Orange Tree Theatre, including our recent hit revival of Dealing with Clair.
It is directed by Paul Miller and follows his acclaimed production of Marivaux's The Lottery of Love.
Until July 22 - A Midsummer Night's Dream, William Shakespeare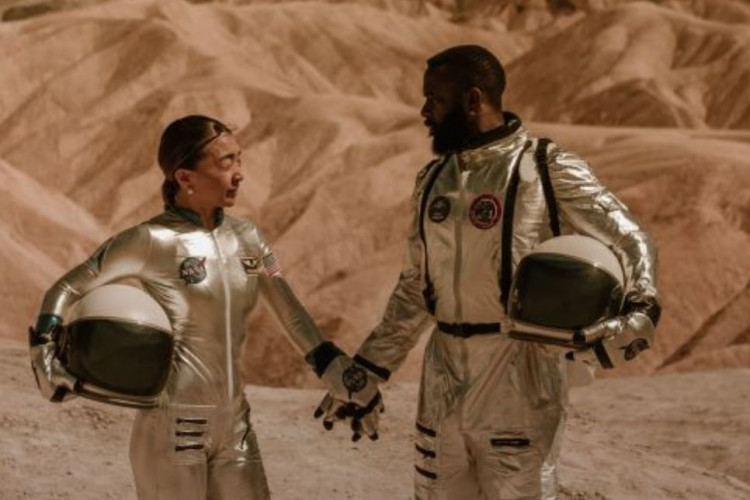 In a galaxy far far away, a duke has won a queen in a war, a father disowns his daughter because she's in love with the wrong man and a fairy king has his ego bruised and wants revenge on his wife.
OT Community's new project Play On takes the success of Primary Shakespeare and Shakespeare Up Close and deepens the engagement with the production of A Midsummer Night's Dream. It is accompanied by workshops, which will introduce the play to students.
https://orangetreetheatre.co.uk/
OSO Arts Centre, Barnes
Friday, June 24 – Mei-Ting: The Return
Described as "bewitching" (Boston Globe) and "stunningly fluid" (New York Times), acclaimed pianist Mei-Ting plays works by Scriabin, Schumann, Hindemith and Brahms.
Mei-Ting has won numerous awards and has been heard in recital across the globe.
https://osoarts.ticketsolve.com/shows
The Richmond Club, Kew Road
Saturday, June 25 - Wellbeing & Yoga Retreat With Harriet MacMasters-Green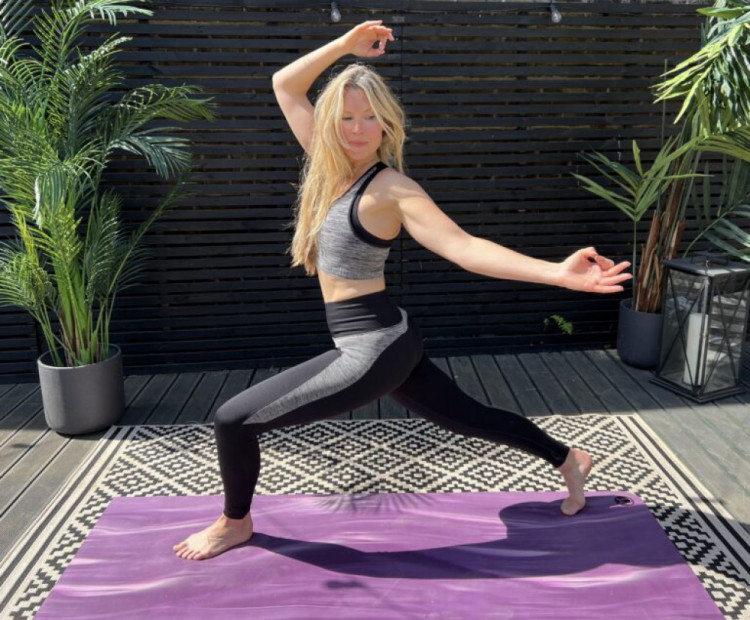 A morning mini-retreat of yoga and meditation in the beautiful private garden of The Richmond Club. These sessions are open to all levels and Harriet will guide you on a mind-body-soul connecting journey.
https://richmond.nub.news/whats-on/leisure/wellbeing-yoga-retreat-with-harriet-macmasters-green-at-the-richmond-club-39300
Saturday, June 25 - Cinema Club
A screening of 'Moulin Rouge' with fun, drinks, music and live dance performances by professional dancers from K-Lectic dance group.
https://richmond.nub.news/whats-on/nightlife/cinema-club-at-the-richmond-club-june-39301
One Paved Court, Richmond
Until June 26 - 'Instinctive Travels and the Paths of Rhythm' - Ugonna Hosten Solo Exhibition
A new body of work by the artist Ugonna Hosten. Through drawing and prints, she chronicles a metaphorical journey and a descent to an underworld.
The exhibition seeks to simultaneously encompass dreams, thoughts and constructed myths, whilst also investigating distant realms and the intimate depths within.
In these monochromatic works on paper, the materials are used to signal the artist's intent to connect to an essential and distilled way of expression.
https://richmond.nub.news/whats-on/arts-crafts/instinctive-travels-and-the-paths-of-rhythm-ugonna-hosten-solo-exhibition-39173
Play Nation - Orleans House Gallery, Twickenham
Thursday, June 6 - July 17
Featuring the work of 18 young artists from the Access to HE course at Richmond Upon Thames College, this final project show will explore how cultural spaces can be made exciting for children and families.
Through fine art, graphics, sculpture, architecture and more, this show will present the artistic research and ideas of the students through brand new pieces of work. Playful, imaginative and interactive, this will be an exciting opportunity to see the debut of a fresh cohort of West London artists before they begin to pursue their artistic careers.