Embroidery for Beginners
---
United Response, Field Lane, Teddington TW11 9BP
UNTIL Sunday 2nd July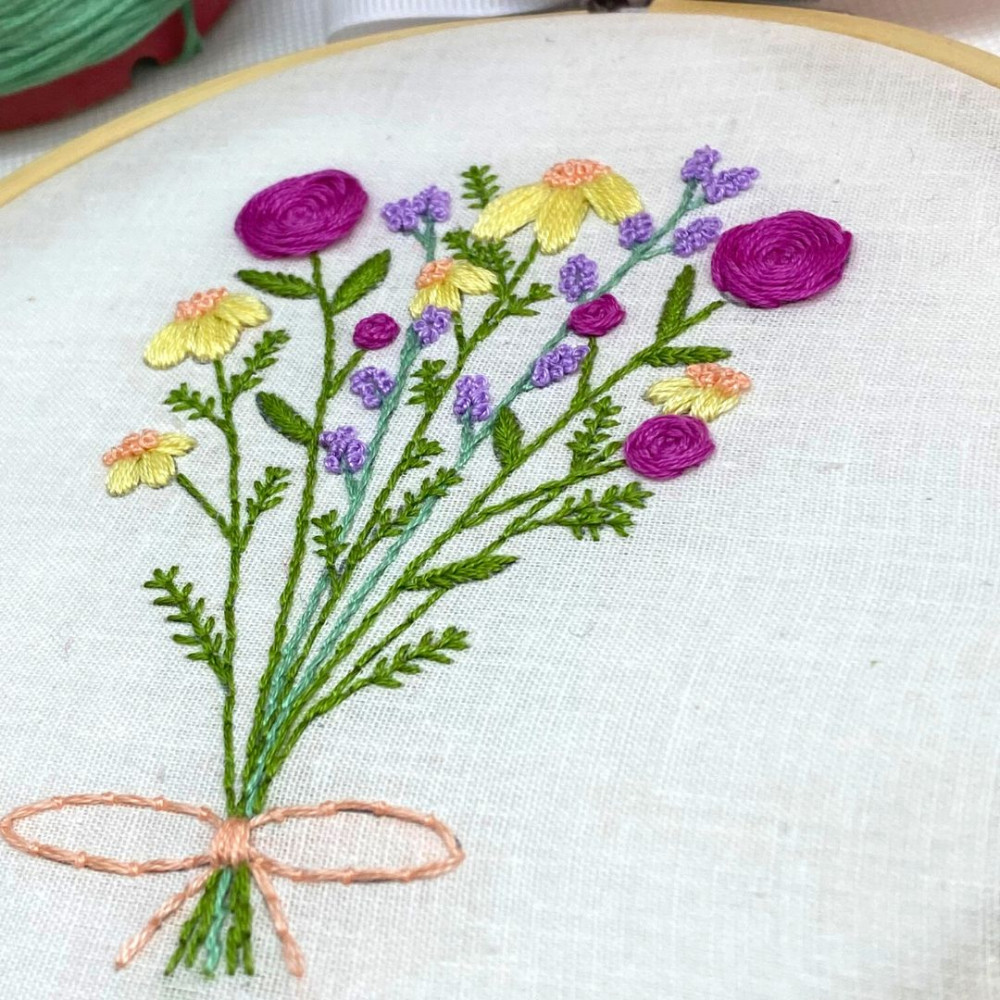 Join us for a fun morning of crafting this summer and learn how to stitch yourself a beautiful flower posy sampler, whilst learning a range of embroidery techniques.
During the workshop, expert stitcher Katherine Savage will introduce you to a range of fabulous beginner to intermediate hand embroidery stitches. Starting with the easier stitches, you'll build up to the trickier ones as your confidence grows. Stitches covered will include back stitch, couching, stem stitch, satin stitch, woven rose wheel, fishbone stitch and French knots.
You'll be given a sewing kit with everything needed to complete your embroidered hoop. The kit includes a booklet of instructions on each of the stitches as well, so that you can continue stitching at home.
We'll also provide hot drinks and homemade cake to help creativity!
The class is suitable for both complete beginners and those with a little experience of hand sewing.
This workshop will be taught by talented sewer and experienced teacher Katherine Savage from the Treasure Kave
Add your Twickenham event for FREE here!
Nub It