AFC Richmond and Ted Lasso are 'in the game'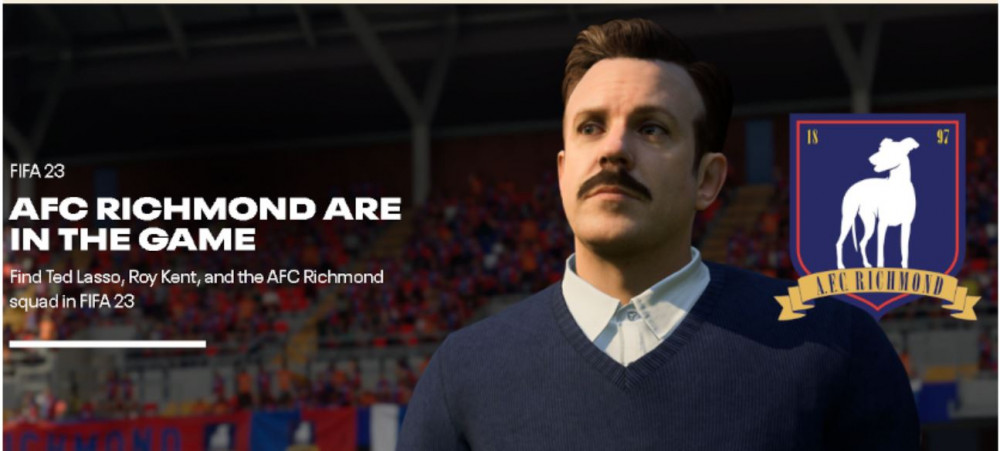 Richmond's Premier League football team, managed by Ted Lasso, has won a prestige place in the FIFA 23 football console game.
Despite the fact this is an entirely fictional creation, fans around the world will be able to play as AFC Richmond against glamour sides from Manchester City to Real Madrid.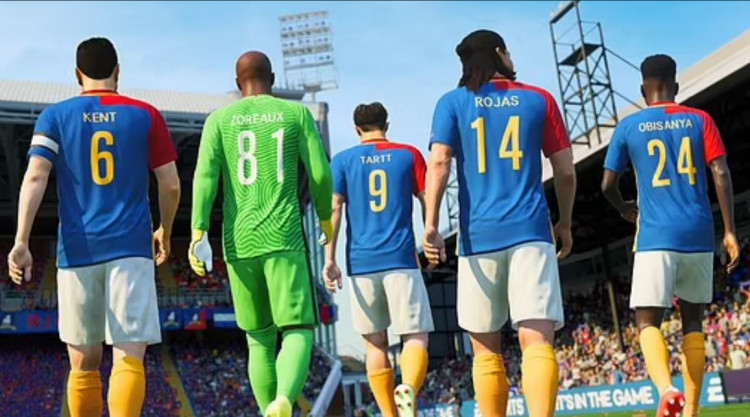 The move has been endorsed by football greats such as Wayne Rooney, Ian Wright and Jack Grealish, and is an enormous coup for Jason Sudeikis, who stars as Ted, and is the show's creator.
An official trailer and CGI images of Ted and his number two, Coach Beard (Brendan Hunt), together with other members of the team have just been released.
The line-up includes grumpy veteran Roy Kent, wonderkid Sam Obisanya, the marmite character that is Jamie Tartt, Dani Rojas and all the other stars from the series.
And locals can still see all the stars in real life around Richmond and Twickenham as they complete filming on the long-awaited series 3 of the hit Apple TV+ streaming show, which has collected multiple awards.
Just last weekend, Jason Sudeikis and Brendan Hunt were pictured talking to the Arsenal manager, Mikel Arteta, following his team's victory over Brentford.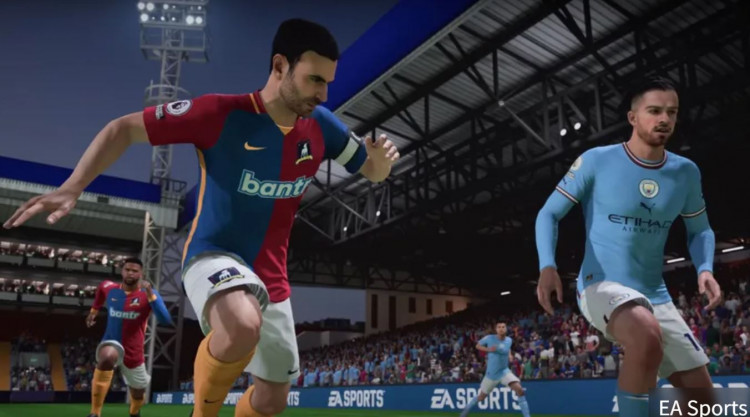 The show has put Richmond and its landmarks on the global tourism map with people eager to see where it is filmed.
Players of Fifa 23 can take control of the team, or join it with their own created character as either a manager or a player, in Career Mode and online multiplayer matches.
The Richmond kit, Nelson Road stadium and greyhound club badge will also be unlockable in Ultimate Team and Pro Clubs modes.
Jason Sudeikis said: "As long-time fans of Fifa, having Ted Lasso and the whole AFC Richmond squad incorporated into the newest version of the game is truly a dream come true for myself and the rest of the fellas.
"Our cast and crew work tremendously hard on this show, and we are flattered that it resonates with so many folks.
"We look forward to our fans having the opportunity to play with, play as, and even play against their favourite AFC Richmond characters."
He added: "I am truly fortunate, and deeply grateful, to have had many special moments in my career thus far, and I consider this experience among the best of them."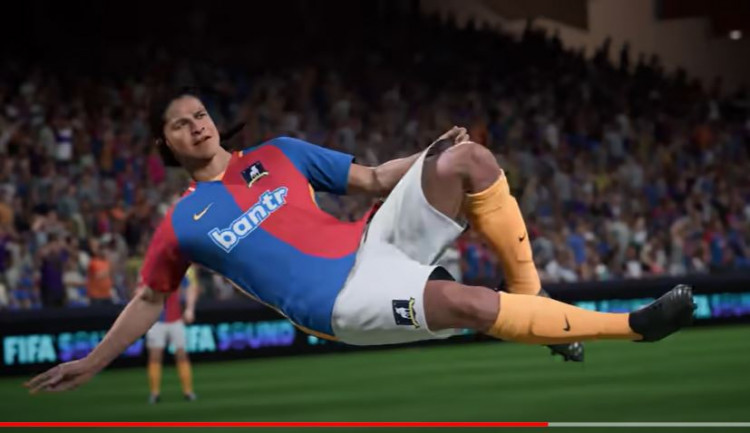 FIFA announced the arrival of Ted Lasso's team with a trailer boasting cameos from DC United coach Wayne Rooney, Manchester City star Jack Grealish and Arsenal Legend Ian Wright.
In the build up to Lasso's reveal in the clip, Wright first says: "He doesn't do things conventionally, but then again none of the great managers do. He's proven he belongs in the game."
The footage then flicks to Rooney sporting DC United gear in a faux press conference, who says of Lasso: 'He didn't know a thing about football but that didn't matter.' Grealish then insists the cheerful coach 'knows how to block out the noise.'
The trailer also features iconic characters from the show. Reporter Trent Crimm (James Lance) says Lasso is 'someone you can't help but root for'.
While the fans' favourite gruff-but-lovable Roy Kent says: 'He's a great manager and even better man. And if you tell him I said that, I will f***ing brain you'.
* The game is available from September 30.