OPINION: They Paved Paradise and Put Up a Parking Lot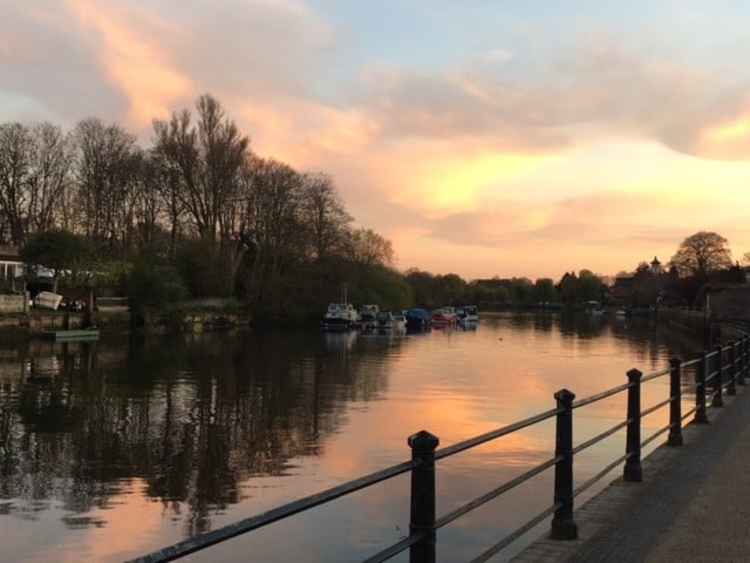 Twickenham Riverside (Image: Shona Lyons)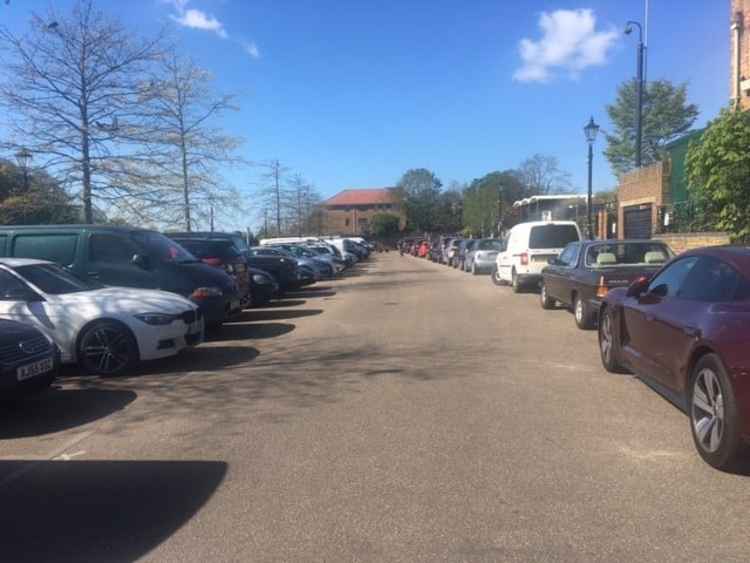 Twickenham Riverside (Image: Shona Lyons)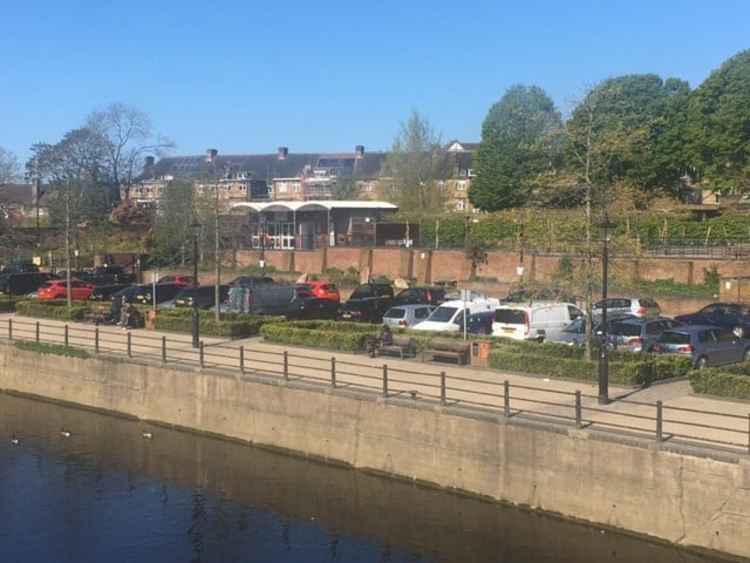 Twickenham Riverside (Image: Shona Lyons)
Piece contributed by Shona Lyons.
Last week a letter from the "Twickenham Coalition" was published in the Twickenham Tribune. It wasn't signed by anyone in particular as no one in this coalition actually seems prepared to reveal who they really are. But it did have comments from Helen Montgomery Smith from Eel Pie Island, who was talking about how the removal of the 82 spaces of car parking on the riverside would affect the trade in Church Street and local businesses to their detriment.
The same or similar article was published a few days later in the Twickenham Nub online paper again about the same thing – championing keeping the riverside as a car park for 82 car spaces.
I had to comment then and now, as I don't agree with any of this argument at all.
The neglect of what could be a beautiful riverside for all to enjoy - not just a few residents to park their cars - has been a blight on the landscape for the last 40 years.
It is a terrible waste of this land, with just the meanest narrow strip, about 2 meters width with a few benches for residents and visitors of Twickenham to enjoy the riverside.
All the rest is devoted to a main road filled with parked cars and behind it is the neglected Jubilee Gardens. It really is a joke to call it a garden as it just has a small strip of well-worn astroturf and no plants to be seen anywhere!
Next to that are again derelict buildings that used to be offices for the public pool. Next to that again is a heap of mouldy, derelict buildings that used to be public toilets, and behind that is a disused and pot-holed bordered-up car park.
The article said it spoke for the whole of the Twickenham Community and said it was because of the love the "Twickenham Coalition" had for Twickenham it wanted this disgraceful, neglected part of Twickenham to remain exactly as it is.
I find it simply preposterous to think that people of sound mind in Twickenham really believe that this collection of falling-down buildings and a neglected garden is all their riverside could, and should, ever be.
It seems that the main agenda of this "Twickenham Coalition" is simply to keep these 82 parking spaces.
It is sad and incredible that some people in Twickenham are prepared to sacrifice what could be a beautiful, pedestrianized, and accessible space for all to enjoy the beauty of the riverside – just to make sure that it will always be a car park.
If they so need a car park so close to Eel Pie Island, why don't they use their money and energy to negotiate with the council to have a car park higher up and away from the riverside, as part of the new development? Why blight the actual riverside forever more because they see this area bang on the riverside as their space for their cars?
It obviously and honestly should be for everyone who comes to or lives in Twickenham to enjoy an iconic riverside area.
People say that Twickenham is all about rugby.
In fact it should also be about the beautiful riverside that we have too. But hold on a minute, it isn't about that is it? Because right now we don't have a beautiful riverside do we? We just have a much-neglected area where people are only able to enjoy the riverside views from a few benches that exist on a measly narrow pedestrianised strip. The rest is given up to 82 parking spaces. Don't the people of Twickenham deserve more than this?
I can't believe that this "coalition", although they say they are talking for all the community, really is a true reflection of the larger Twickenham community.
I personally, as a Church Street Trader and person who lives on the other-side of the riverside on Eel Pie Island, feel that everyone in Twickenham should be able to share the beauty of a pedestrianised riverside paradise. As I am able to enjoy in the pedestrian riverside paradise that is Eel Pie Island.
I actually think Church Street and the rest of Twickenham would benefit a great deal from a redeveloped riverside where the local community and visitors would come to enjoy the scenery. They could then visit the beautiful, historical, and pedestrianised riverside Church Street for refreshments at the bars and restaurants, and some retail therapy in the shops.
In fact, the council have been careful not to flood the proposed plans with lots of shops and restaurants which would have competed with existing businesses.
It seems from the plans there is going to be a small strip of retail units in Water Lane to replace the retail that will be lost when it is redeveloped, and there will be just one restaurant on the main site itself.
There are already a lot of car parks adjacent to Church Street. Four in fact, with car parks in Aragon Road, York House, Flood Lane, Waitrose - and it could be five if St Georges Place became one too (it has just been tarmacked and could easily take parked cars – all within a 5 to 10 minute walk of the street).
There will also be parking available for residents in the car park the council plans to keep by the Barmy Arms, and Water Lane will be two ways. There is still parking available at all the roads nearby and also at Holly Road.
Really, people in this day and age should not be depending so much on cars anyway. We have really fantastic, reliable and convenient public transport.
It really makes me sad to see the Twickenham Riverside that is available to our local community and the public at large, in the terrible state that it is. As Joni Mitchell sang "They paved Paradise and put up a parking Lot".
Do you have an opinion on this issue? Email [email protected]. To keep up to date with all our latest stories from Twickenham sign up for our weekly newsletter at the bottom of this story and follow our online newspaper on your favourite social media channel. You can find us on Facebook and Twitter.