Richmond Film Society - Screening of 'Aftersun' (UK)
---
The Exchange, 75 London Road Twickenham TW1 1BE
20th Jun 2023 - 20th Jun 2023
UNTIL Tuesday 20th June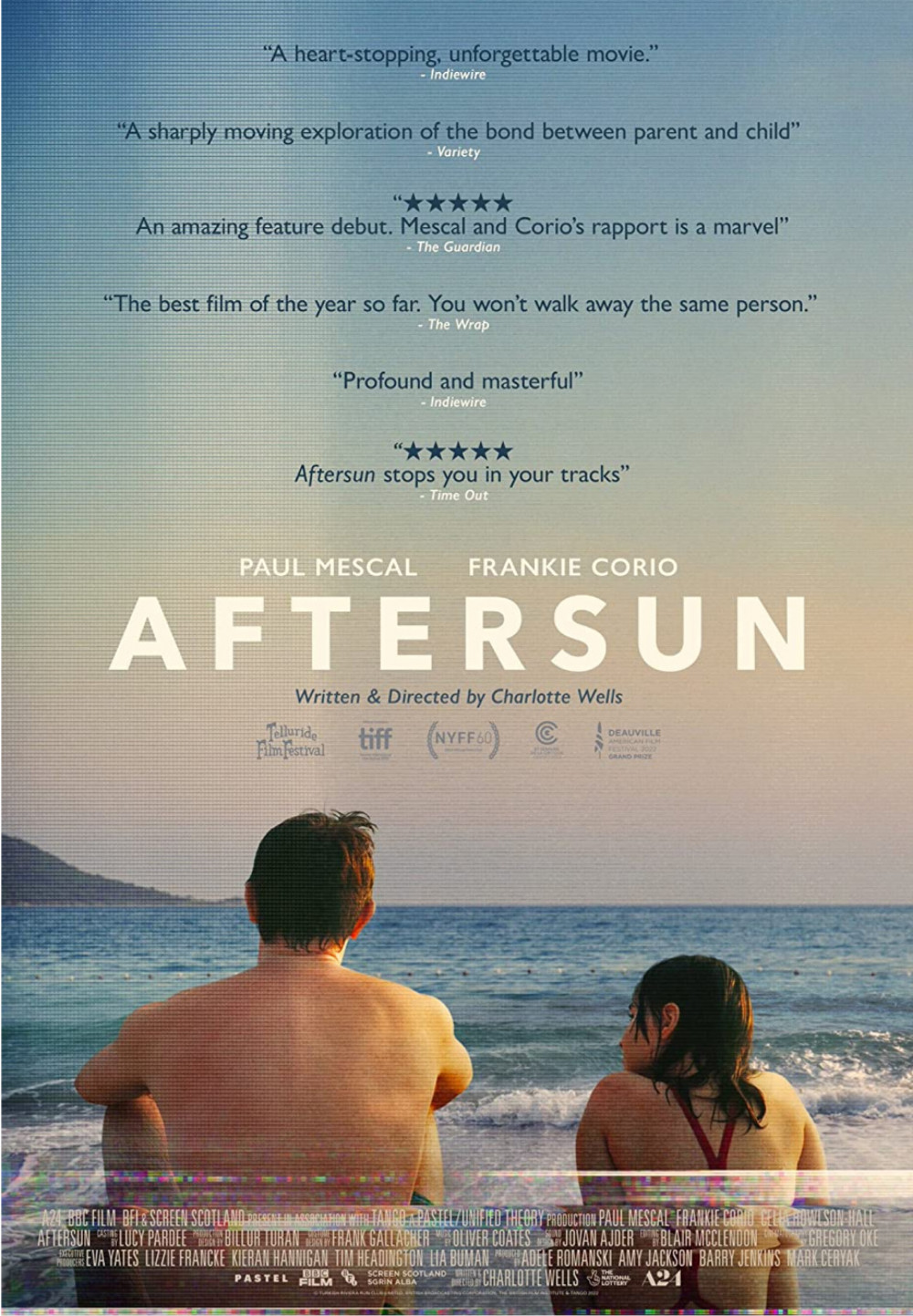 Richmond Film Society's Summer film - the acclaimed British drama, Aftersun - is screened as part of the newly created Richmond Arts & Ideas Festival, the theme of which is Together and Change. Directed by Charlotte Wells, the film deals in a sensitive, moving and understated way with identity, memory, relationships across generations and mental health issues.
Its two central performers, the Oscar nominated Paul Mescal (Normal People) and Frankie Corio as his 11 year-old daughter, Sophie, both deliver captivating performances. Twenty years after their last holiday at a fading resort in the late 1990s, Sophie reflects on the time she spent with her loving father, Calum. Her recollections, coupled with footage of the holiday recorded on a camcorder, present an intimate and tender portrait of the father-daughter relationship, as Sophie tries to reconcile the father she knew with the man she didn't.
Ranked number 1 in both The Guardian and Sight & Sound lists for the best films of 2022, Aftersun has, thus far, garnered 72 awards worldwide - including a BAFTA for Charlotte Wells for the Outstanding Debut by a British Writer, Director, or Producer - and a total of 159 nominations, including a Best Leading Actor Oscar nomination for Paul Mescal.
Around 60 non-member tickets are available to purchase for this screening. Non-member tickets are £5 (full-time students £3) and can be purchased in advance from The Exchange's Box Office: online at http://exchangetwickenham.co.uk/events, by telephone 020 8240 2399 or in person. To ensure that you secure a ticket and avoid disappointment, we strongly recommend early pre-booking via The Exchange.
Non-member tickets available on the night of screenings can be purchased solely from The Exchange's box office on the ground floor. Purchases are by contactless payments only – cash payments are no longer accepted.
Richmond Film Society was formed in 1963 and has since screened well over 860 films. Our objective was, and remains, to bring our community the very best in World Cinema. Our 19-film seasons run from September to June and, in the absence of COVID-19 restrictions, attract an aggregate audience of over 4,500 attendees.
Films are shown on alternate Tuesdays at 8:00 pm sharp, with no ads or trailers. On screening nights, the bar opens at 7:00 p.m. and drinks can be brought into the auditorium. Film notes are available online for each screening and audience scores and feedback are collated.
See http://www.richmondfilmsoc.org.uk for further information and full details of our Season 59 programme.
Add your Twickenham event for FREE here!
Nub It